So, he finally did it. Mark Zuckerberg has, at last, changed Facebook's, WhatsApp's and Instagram's parent company name from Facebook to Meta. While we knew it would be something closely linked to the metaverse, we still didn't expect it to be so literal. In any case, it's a major rebranding of possibly the biggest brand name in the world, and it comes with some pretty heavy baggage.
The apparent promise
Us Maltese are having a right old laugh with the name, given that "meta" in our language means "when". In any case, the move signifies a big change for the company, if not for the brands which operate under its umbrella just yet. Issuing a founders letter, Zuckerberg explained the trajectory for social media evolution has in no way stopped.
"When I started Facebook, we mostly typed text on websites…we've gone from desktop to web to mobile; from text to photos to video. But this isn't the end of the line", he wrote. He explains that the next version of the internet, and by extension the services offered on it are going to be even more immersive than ever. The keyword he uses is "immersive"; you won't just see social media, you'll be in the experience itself.
There's also a sustainable aspect to the steps Meta is taking; imagine that instead of your commute to work, or visiting friends and family, you jump right to where you need to be in hologram form. That's a massive drop in carbon footprints around the world. Anything from TVs to computer monitors, board games and more can be set up and interacted with in a digital form.
Augmented reality glasses (similar to what Facebook had developed) will allow users to remain in the physical world, whereas virtual reality goggles provide full immersion into the digital world. What Zuckerberg describes is a world not where we spend more time than we already do on digital media, but make it more meaningful.
The responsibility that Meta will carry
Meta, and in their previous incarnation as Facebook, insist that creating the metaverse (read: next version of the internet) is not a one-company project. That being said, they are the biggest proponents of the metaverse (the name really hints at it, doesn't it?), so there's no doubt that Zuckerberg will have a major hand in shaping the way it operates.
Somewhat heartening to see was the apparent commitment to privacy and safety, which expanded on in his letter. These "need to be built into the metaverse from day one. So do open standards and interoperability", he explains. Of course, he's been humbled by the revelations that have been airing for many years now, so looking to distance the parent company from the troublesome sub-brand is also a good move from a branding standpoint.
"Right now our brand is so tightly linked to one product that it can't possibly represent everything we're doing today, let alone in the future. Over time, I hope we are seen as a metaverse company, and I want to anchor our work and our identity on what we're building towards." If that's not looking to break away from your dark history, we don't know what is.
Is this the future we want?
Of course, questions will always remain about Zuckerberg's intentions. He claims that they do not build services for money, but rather make money to build better services. Whether you take that statement to be true, there's no harm in being wary of the company that was responsible for several lapses in data control.
That being said, Facebook was hugely successful in bringing people together in different ways. True, there's an unhealthy amount of hate speech, unrealistic body ideals and other dark aspects on social media that are yet to be handled properly, but the metaverse could provide the clean slate we need.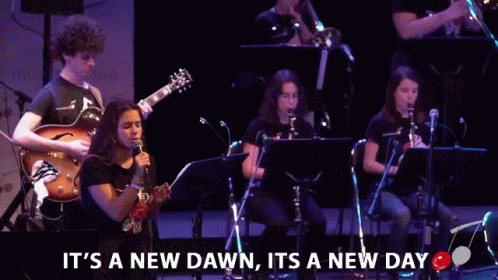 In conclusion, Zuckerberg wrote: "Now it is time to take everything we've learned and help build the next chapter. I'm dedicating our energy to this — more than any other company in the world. If this is the future you want to see, I hope you'll join us. The future is going to be beyond anything we can imagine."