If we dig through our own social media history, there's plenty of cringe-worthy material that'll haunt us for the rest of our lives. However, when you've got thousands of followers or your job requires you to be politically correct at the very least, then you should be more attentive to what you post. New Tottenham Hotspur coach Antonion Conte just found that out recently, which is what inspired us to dig up some of the biggest social media blunders from recent years.
5. Not what you want in your Arsenal
Having only recently taken the reigns of English football club Tottenham Hotspur, Antonio Conte would have wanted to get fans on his side as soon as possible. While taking to Instagram Stories to share fans' well wishes, he must have not had the volume on for one of them which contained a chant from sworn enemies Arsenal.
The picture might have had the caption "Good luck @antonioconte", but the chant went: "It's Arsenal, Arsenal FC, they're by far the greatest team the world has ever seen." Conte's sporting reign began with a chaotic 3-2 win, but his social media team will have to chalk an "L" for their blunder.
4. Careful with politics
Politics is always a sensitive subject, so you should always tread carefully, if at all. Sharing your thoughts is one thing, but if you're a Maltese envoy, no matter to which country, and you compare then-Germany Chancellor Angela Merkel to Hitler, then you're in trouble. Which is exactly what Michael Zammit Tabona did.
Malta's Ministry of Foreign Affairs was forced to apologise for a blunder they had no part in, which resulted in Michael Zammit Tabona losing his job."When accepting the ambassador's resignation with immediate effect, Minister Evarist Bartolo stressed that the ambassador's comments on German Chancellor Angela Merkel were not representative of the friendship and mutual respect between Malta and Germany," the statement said.
3. Getting put in your place
While we always encourage the correct use of spelling and grammar, we know that slip-ups happen. However, when Kim Kardashian West took to Twitter to complain about a particular Giorgio Armani foundation being discontinued, she misspelt the founder's name. Which was not appreciated by the brand in the slightest.
So while some people are ready to cut celebrities some slack, evidently the Armani marketing team were absolutely not ready to do so for Mrs Kardashian West. Ouch.
2. Holiest of likes?
Searching for saucy images on Instagram is something that users get up to, but one account we surely would not have anticipated doing so is the Pope. In what is still an incredibly surreal moment, the Pope's Instagram handle was seen "liking" an image of a Brazilian model.
From her part, the model suggested that it's a guarantee of her going to Heaven eventually, although the Vatican was less than impressed with the social media team handling the Pope's account.
1. Captain America's not-so-secret weapon
Sending unsolicited nudes is a criminal offence, and rightly so. However, in Chris Evans' case, it turned into a nightmare when he accidentally shared a photo of his weapon on Instagram. Though it was deleted soon after, there were plenty of eagle-eyed viewers who managed to screenshot the nude shot before being wiped from his page.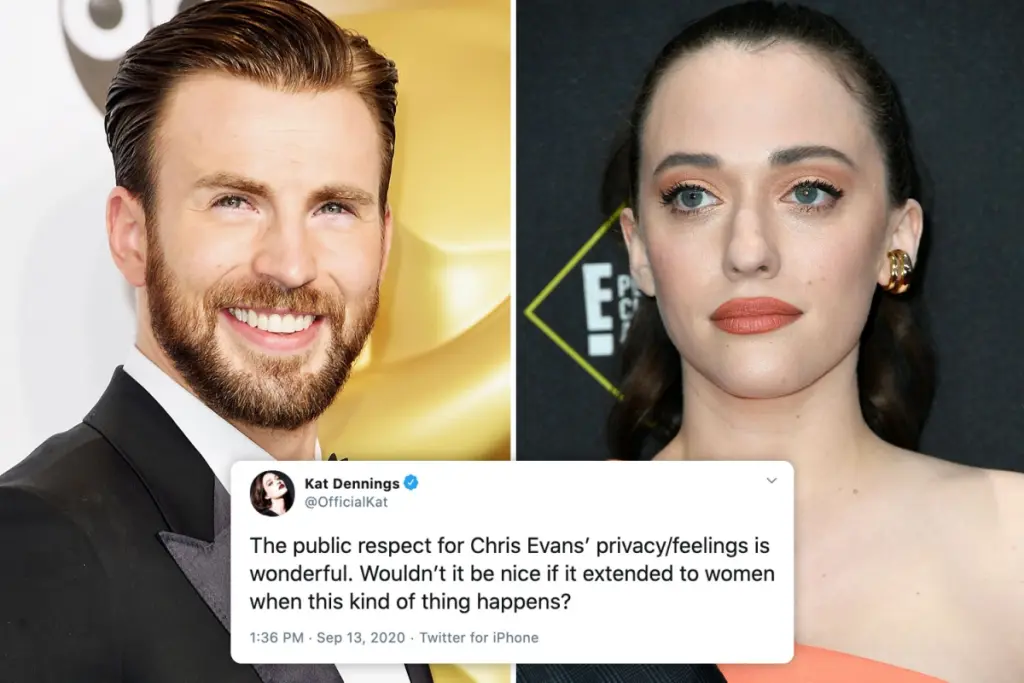 The star apologised profusely, and while it appears that the internet, on the whole, has forgiven him, there's no doubt that it has got to be the biggest social media blunder we've seen so far. Getting caught with your pants down is never a good look.