We might have already got our ears pricked for the next iPhone, but that doesn't mean we're dropping the ball with other phone announcements. And right ahead of the new year, Xiaomi has announced its 12 Series, featuring the Xiaomi 12, Xiaomi 12 Pro and Xiaomi 12X. Here's a quick rundown on some of the features this Android phone lineup brings to the table and if it can compete with Apple and Samsung over the rest of the year.
Size doesn't matter (much)
In terms of size, the Mi 12 (which is the standard model) is slightly smaller than the iPhone 13 and Samsung S21 (standard models), with a 6.28-inch screen, so it will be interesting to see how the iPhone 14 and (supposed?) S22 will compare once they launch, especially since an iPhone 14 Max is expected. The screen refresh rate of 120Hz is similar to the iPhone and Samsung, a screen also protected by a sheet of Gorilla Glass Victus.
Apart from looking like a pretty cool phone, the Chinese tech giant is taking internal cooling seriously too, with a larger cooling plate to take the stress off of the Snapdragon 8 Gen 1 system. That's powered by a 4,500mAh battery, which supports 67W wired, 50W wireless, and 10W reverse charging. According to Xiaomi, charging by cable should take no more than 40 minutes, which is fairly decent too.
Onto the good stuff…
Nowadays, our primary focus tends to be on the camera, when gauging whether a smartphone is worth the purchase or not. Though Xiaomi is not often at the top of the conversation, which is usually dominated by Apple, Samsung and more recently Google, this time they've added some interesting features that might not bump them further up the list, but will still turn heads and improve their overall appeal.
The primary camera in the standard model uses a 50MP Sony IMX766 with OIS, a 13MP ultrawide camera with a 123-degree FOV and an as-yet-unspecified macro sensor. Continuous shooting speed has been improved along with sensitive focus locking and tracking tech, while a 32MP selfie camera completes the specs here. The Mi Pro, however, steps things up a notch further…
As is customary, the Pro model is larger, measuring up to 6.73-inches, but it's on the inside where beauty really dwells. A more powerful 4,600mAh battery supports the 120W wired charging, though the 50W wireless and 10W reverse charging remains. The camera uses a trio of 50MP sensors with Sony IMX707 behind the main system, along with ultrawide and telephoto cameras. The selfie camera is the same 32MP one as the standard model.
The final model is the 12X, which is a phone of similar calibre to the standard 12, but with a slightly older chipset (make that 2 years older). Is it worth the €70 difference? We're not too sure, but since it packs so much of the same features, it most certainly makes for an interesting option for those not worried about faster processing speeds.
If the price is right
So, for all that phone, how much buck have you got to expend? Well, not much apparently, but prices will most likely change once these phones are made available outside China. The standard 12 series is priced at around €515, the 12 Pro at €650 and the 12X at €445.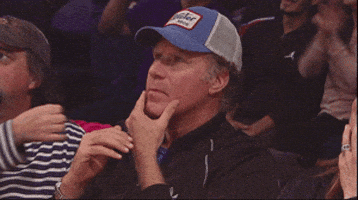 They're pretty good prices for what appear to be decent phones, but since they're expected to land in Europe in mid-to-late February, it's probably a tad better to wait and see what Samsung will be coming up with. However, if you're on a tight budget yet looking for a premium phone, then the Xiaomi 12 Pro might just be the one for you.