Climate change is a very real and present danger. The science backs it up, although it's only recently that we've really started paying attention to it and trying to do something about it. However, as with many things in life, for every action, there is an equal and opposite reaction. Therefore, in the same way that people believe climate change to be true, there are those who denounce it as fake.
Here are the news portals dubbed the Toxic Ten who promote such views and we explain how Facebook and Google help them profit and profit along with them too.
Over 1 billion visits to such sites
The Toxic Ten is made up of far-right Breitbart (staunch supporters of Donald Trump), Newsmax, The Daily Wire (headed by uber-conservative Ben Shapiro), Western Journal, Townhall Media, Media Research Center, The Washington Times, The Federalist Papers, and Patriot Post. Russian state media outlet RT.com completes the group.
These sites have come to light because the Center for Countering Digital Hate (CCDH) studied the flow of misinformation regarding climate change and found that 69% of climate change denial articles came from these ten portals. 92% of this content comes without labels, which is what should be the proof to substantiate the absurd claims.
Over 1 billion people have visited these ten sites, which means that they've been reading material that's incorrect and most likely fake or intentionally distorted. But it's not what's within their content directly that we want to talk about. It's the way it's spread.
How Facebook & Google Profit
Reaching more people and new audiences usually requires paid advertising on social media. Eight of the ten publishers advertise on Facebook, which of course means that Facebook is profiting off of this climate change misinformation. This comes despite the company stating that it intends to combat this kind of incorrect news, but how can it combat something it's earning money from?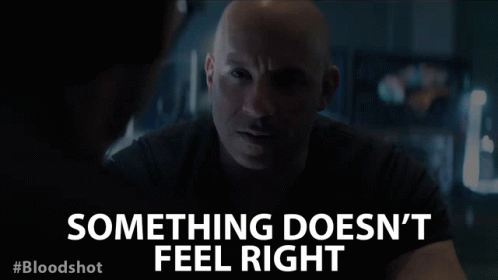 Google is equally culpable too. Again, eight out of ten of the portals make money from Google Adsense, which is Google's advertising revenue share program. And it's no small amount either, as these eight companies made a combined €4.5 million, more or less, over the last six months.
CCDH's CEO Imran Ahmed called on the tech giants to cease working with the news portals in question. "We are calling on Facebook and Google to stop promoting and funding climate denial, start labelling it as misinformation, and stop giving the advantages of their enormous platform to lies and misinformation," he said. "As long as Facebook and Google carry on doing business with climate deniers, they cannot claim to be 'green.' They owe it to us and the planet we all share, to deliver."
What do you think of climate change and what's being done to mitigate its effects?