The idea of an instant photo printer came about in the 1940s when inventor Edwin Land took a photo of his daughter and she asked him why she couldn't see the photo immediately. The cogs began turning in Land's head and by the latter stages of the decade, the first Polaroid camera had been invented. Fast forward a couple of more decades, and that technology has been compressed further and further, apart from being integrated into digital cameras.
What I'm here to talk about today is the KODAK STEP Instant Mobile Photo Printer, which basically turns your phone into an instant photography device. There are plenty of reasons to get your hands on one, not least because this one, in particular, uses heat to print your photos, and is way easier on the environment.
The tech behind the printer & paper
The printer works with Zink technology, an abbreviation of zero ink. Instead, it uses crystals and heat to transfer your photo of choice onto paper. The way it works is actually pretty cool. Each paper, measuring 5cm by 7cm, is comprised of seven layers stacked with hundreds of billions of tiny dye crystals. Each crystal is one of three base colours; yellow, magenta and cyan.
Electronically controlled heat pulses are then applied to activate, or rather melt, these crystals, with different heat signatures required to melt different crystals. Yellow melt at 200°C, magenta at 150°C and cyan at 100°C, therefore only the intended colours on your image will melt. As they do, they'll mix with the other crystals on the different levels of the sheet, combining them to create other colours.
For example, when magenta and cyan mix, they create blue. When yellow and magenta combine, they produce red. All of this takes about 30 seconds and the resulting print is a long-lasting (around eight years) image that does not need ink to print. No ink means no cartridges, which in turn means no worrying about how to correctly dispose of them in a bid to safeguard the environment.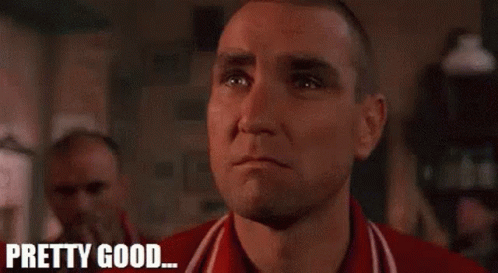 I'll also throw in the fact that the paper is smudge, water and tear-resistant. Of course, that's not a challenge to drop a recently printed photo into a bathtub of water as you scrub it with a sponge. However, if you wanted to print a photo taken with your brother, his wife and your best friend while on a walk along the Scottish coastline, you can do so without worrying about weather conditions.
The KODAK app is super easy to use
Printing the image is incredibly easy. You'd need to download the KODAK app, which is free and is available for both Apple and Android users. From there it was a simple case of finding the device via Bluetooth, connecting, and then choosing and printing the image. There's an editing suite that you can use to amend image colouration, add borders, time stamps, stickers and filters.
The printer's in-built battery is rechargeable, and each charge gives you enough power for 25 prints since the device only switches on when printing. Speaking of prints, refills are available in packets of 20, 50 and 100. In our case, we opted for the pack of 50, which is available at €30.
Also worth knowing is that the papers have an adhesive back that can be stuck to laptops, fridges, scrapbooks or wherever else you want to display your memories. It's really and truly a great pocket device to carry around (slightly smaller than the average smartphone). The only downside is that there don't appear to be any local retailers selling it, so you'll have to buy through Amazon.
And with Christmas around the corner, it makes for a great gift. Or, you can use it to create a collage of gifts.
Share this article with someone you're looking forward to creating memories with!