Whether through a lack of law enforcement or driver application, Malta's road safety has been on a downward slope in recent years. One way of addressing this issue is by educating the next generation about road safety in a manner that sticks until long after they've obtained their driver's licence, which is what the Street Smart 7 safety campaign seeks to do.
Educate children now to shape the future
Fundación MAPFRE, in collaboration with Malta Public Transport, the Ministry for Education, and the Malta Road Safety Council will be launching Street Smart 7 initiative which involves a series of interactive videos that will be shown to young children at school.
The idea is to demonstrate the importance of road safety in an educational and entertaining way that will linger in the students' minds and shape their driving behaviour in the future. All primary schools in Malta and Gozo are invited and encouraged to participate.
Mr Javier R. Moreno Gonzales, CEO at MAPFRE Middlesea, officially launched this event. "Fundación MAPFRE embarked on this awareness campaign in Malta in 2013 to promote road safety measures amongst children and young adults, and it has been a great success amongst students in schools all over the island. We are now very excited to launch the 7th edition of this project".
The three-year-long campaign will focus on various safety issues, including being in a private vehicle, walking on the pavement and while travelling by bus. The target audience is students aged between five and nine years of age, but it's no barrier to those who are either younger or older.
Interactive experience to engage students
The videos will require children to choose between two different scenarios involving the campaign's protagonist Mr Safe and his family, with popular comedic duo Danusan in the principal roles. Having relatable characters is a step in the right direction, but the key element is getting the kids involved.
That way, they can properly use apply reason when making their decision, making it a truly interactive experience and not just a series of videos to watch. Of course, it goes beyond just that; it also instils a sense of right and wrong which they can turn to when they notice something is wrong.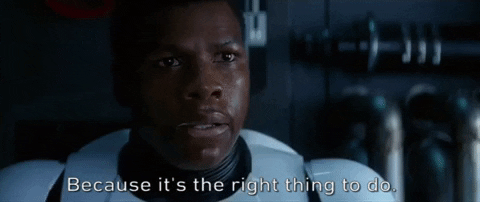 Konrad Pulé, General Manager at Malta Public Transport, explained that children can do more than just learn about road safety; they can also challenge and teach adults. "We believe that children can make a big difference when it comes to changing our attitude towards safety on our roads. Children are more likely to challenge how we do certain things, so this is a fantastic opportunity to mix fun and education to achieve this much-needed change", he stated.
These interactive videos are being offered free of charge. Schools that wish to participate in this campaign may contact the coordinating team at Malta Public Transport on communications@publictransport.com.mt.
What do you think needs to be done to increase road safety in Malta?