Malta in 2021…what a year, eh? Like any other year, it's had its ups, downs, twists, turns and everything else in between. Like the previous year, COVID dominated our outlook and certainly affected the way technology was developed and implemented, though in some cases, the pandemic was not the source of inspiration or insipidness, and certain things happened because of the brilliance of some and ignorance of others.
In any case, we've made a little roundup of all the stories that came out this year that we feel you might want to take another look at. From embracing digital culture to seeing it fail, here are Malta's Tech Stories of 2021.
The great
Businesses embrace digital culture
The need for embracing a digital culture has long since been needed, and finally, Malta appears to be truly jumping aboard that train. From government initiatives to organisations like Tech.mt, businesses are embracing the benefits offered by the digital world. Digital loyalty cards, dedicated apps, university courses, moving services online and making them more efficient have all featured this year. Long may it continue, and move beyond too.
Sustainability continues to evolve
There was a time we were worried that sustainability would forever remain a buzzword used to score CSR points. However, the Maltese population has shown a willingness to embrace the wave of change that has been coursing around the island. All one needs to do is take a look at the vast increase in solar panels populating Maltese rooftops to realise that, but there's plenty more.
The Malta Climate Action Awards served as the culmination of the first-ever edition of the #ClimateOn Campaign, a campaign aiming to educate and raise awareness on local climate action, while the Ministry for Energy installed 130 new charging pillars across the island to help with the shift to electric vehicles. And speaking of electric vehicles, a group of Maltese researchers are seeking to make a breakthrough in a common problem associated with electric vehicle batteries, that of overheating.
More cleanups are taking place on a regular basis, while some businesses are innovating to not only be sustainable themselves but also to teach others how to do so. And while repair shops are nothing new, they are experiencing a rebirth in the fight against the throwaway culture that until recently had gripped the world. It's a shift we most definitely need to continue with.
Government vouchers went digital
With COVID gripping the nation, Malta's government issued batches of vouchers to help kickstart a somewhat stagnant economy. The first time around, the vouchers were all printed onto paper, much to our dismay and that of environmentalists around the island. However, the next time the vouchers were issued, the option to download them onto a smart device was made.
True, the website crashed on the first day of issuing, but the situation was rectified, leading to around 82,000 people downloading their government vouchers, which is a hefty amount of papers not being printed.
The dour
Speaking of crashing websites…
What took far longer to fix however was getting our hands on vaccine certificates though. Though the vaccine rollout overall was commendable and lead to Malta becoming one of the first countries to reached the famed herd immunity. However, getting the badge to showcase that honour was a tad more difficult than it needed to be.
Same as with the government vouchers, the website crashed and several people reported the impossibility of getting their hands on the certificate, after being caught in a vicious circle of being asked to send an e-mail with the requested info but the waiting was so long that results were not to be expected any time soon.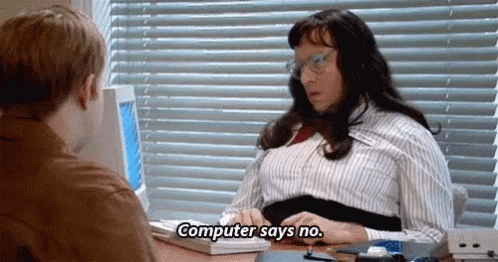 There was also a bit of a mishap with Malta not digitising the service in time, which led to long queues at the airport (certainly not recommended during a pandemic) as health officials verified passenger documents.
Mater Dei's misfiring robot
In 2019, a robot system named Mario was introduced to Mater Dei in order to help healthcare professionals in dispensing medicine, in a bid to cut down on human error as well as make the overall process more efficient. However, two years down the line, Malta's Union for Midwives and Nurses called on its members to avoid using these machines given the "nightmare" it had become to grab the correct medicines and drugs for their patients.
The union described the investment as "a complete failure and waste of money", also citing the danger being posed to patients after the wrong medicine had been given to nurses, who had to double and triple check the machines' work. After an investment of over €20 million, tech support wasn't able to solve the issue, so maybe it's the right time to call it a day on this system.
eScooter users in Malta
One of the subjects that seems to get the Maltese population into a unified fit of rage: e-kick scooters. They should have been the saving grace of our horrifying traffic issues, especially for those who need to travel short distances. In theory, as shown by Vibe's Frank Zammit, they can do the job. The issue, however, rests with the people who use e-scooters and how they drive and park them.
From blocking walkways, zebra crossings, roads and even being dumped in the sea, to being driven at high speeds close to pedestrians, against the flow of traffic and without helmets, the sheer amount of rules being broken makes it seem as though the rule book was understood, but riders choose to do the opposite. The fact that rules are not being enforced at large either by the authorities or by the companies that own these odious devices chalk them up as the biggest tech flop of the year.
Hanging in the balance…
One that we're still not sure about has to do with transport too: Malta's proposed metro system. Again, in theory, it sounds all well and good: it's a way of getting people out of their cars and off the roads too, with a (mostly) subterranean metro system. However, as with most projects, there remain a lot of unanswered questions.
There's a glaring lack of geological studies, which is worrying for a project that will take place mostly 10 metres underground and that will be creating a labyrinth of tunnels beneath some very densely populated areas. Failing to carry out adequate research could result in catastrophe. There's more too.
Arup, the group acting as consultants to determine the best mode of public transport for Malta, are rail experts. Doesn't this cloud judgement and give preference to a rail-bound solution? Have we fully explored the other options listed? And what of the power cuts that plague the island with maddening regularity; will they affect the metro system?
We'll refrain from judging this as a complete failure at this point in time, as there's so much more that we need to learn from it, so for now, we'll just give the benefit of the doubt and hope that it results in a resounding success for the island.
On that indecisive note, we'll be far more decisive in wishing your a prosperous new year filled with joy and empty of unwanted variants.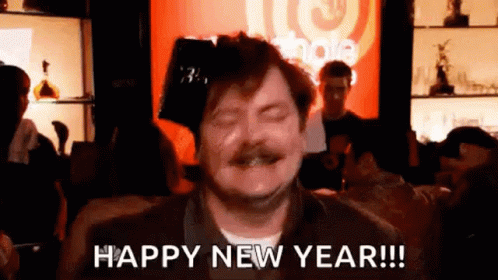 Which were Malta biggest tech successes and flops? Tell us in the comments!