Sustainable development has long since been something that our most creative minds have been tackling, but what if we've overlooked some of the more creative thinkers among us? When we become adults, it's easy to get lost in the narrative that we know "everything", or we should know a lot. But by the time we reach a certain age, we're indoctrinated in a certain way of thinking that doesn't allow us to see the bigger picture, or a more viable solution.
And that's where children step in, take us by the hand and can possibly lead us. As Malta continues its journey towards reaching its sustainability goals, JAYE Malta Foundation teamed up with The Malta Chamber, HSBC and EY Malta for the Social Innovation Challenge, where 100 students from 17 different schools took part in a virtual exercise centring around Environmental Sustainable Guidance (ESG).
Adding value to the exercise
Bringing in Malta's business community in the shape of The Malta Chamber proved to be an inspired choice by JAYE, not least for the expertise they bring to the table, but also because they provided tangible exercises that the students could participate in. Basically, real-time challenges that local businesses are facing right now were put to the students, formed of 17 teams from seven different schools, where they had to come up with a business, or business idea that adds value to society.
The five topics the students could choose from were renewable energy, waste management, electric vehicles, planning and construction, and water conservation. The students were expected to create a business or an idea to promote sustainable living in Malta from one of these case studies.
Speaking to a representative from JAYE, the case studies were much-needed. "The idea was to present real-life scenarios of the teams that are aligned with sustainable development goals. That way, we can start introducing them to sustainable development in a business sense". There were also some pleasant surprises for the event organisers along the way.
Developing the idea
"The first activity was where they could focus on the what and why of the issues. Immediately at this point, the students asked if they could conduct their own research on the tasks, showing not only an interest in the subject but also a willingness to do more than they were being asked at that point," the representative enthused.
The second activity saw students introduced to the business model canvas; now that the problem has been established and research has been carried out, it's time to figure out who the customers are exactly, what solutions are possible, what are the allocated incomes and expenses of such solutions, how to market and who the competition is. As mentioned, it was as close to reality as possible.
The third part of the event was about prototype designing and idea development, and the images make for promising viewing. From stone recycling from demolished buildings to community fridges and highly-eco-friendly highrise buildings, there was no shortage of inspiration from possibly Malta's next group of young entrepreneurs.
The fourth and final activity of the project was for the participants to prepare a one-minute presentation to pitch their idea to Daniel Cassar and Nathan Chatland from The Malta Chamber. By that time, the students had gotten quite technical in their approaches. "It was almost baffling that they managed to reach this level in just two hours!", JAYE's representative told us. "One of the groups had an idea to add more charging spots for electric vehicles and linked the project to solar farms around Malta, complete with a map along with explanations about why some areas work better than others for this."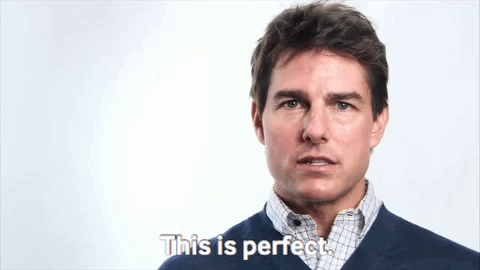 Give students a voice to build confidence
While it's undoubtedly fun getting students involved in such ideas, it's both a learning opportunity for them, but it's also a way of breathing confidence within them. "Sure it's about education, but we're giving them a relatively tangible opportunity to come up with ideas that could have real-world application", we're told. It's also a chance for them to apply what they learn in class and develop these theories through practice.
It's a heartening development, knowing that Malta's future entrepreneurs are already dabbling in this kind of idea development and are already operating at pretty good levels. The future is looking bright.