After the Malta Film Commission aired their vision from now until 2030 to launch the first-ever Malta Film Week, we asked some of our in-house film enthusiasts for their thoughts. What did they think of plans to make Malta a global competitor as a filming location? Shall we rely on international talent coming in, or is Malta in need of preparing our own locally-made experts? Read on to find out what our very own Bruce Micallef Eynaud, Ashley Peschel and Justin Camilleri had to say!
About time for exciting times
Film Commissioner Johann Grech, who gave the speech outlining the 2030 vision, explained that primarily, the industry needs to listen to actors, producers, crew members and everyone linked to the industry. More than that, he said "we need to match their ambition", and to say that resonated with our trio, is an understatement. For Ashley, it's vital that the Commission "listens to the people who have the passion and experience", with Bruce seconding that opinion, stating that not only does it sound very promising, but "anything that encourages and empowers local filmmakers to tell their stories makes for exciting times!"
From Justin's perspective, allowing the Commission to be the government's main point of reference for this industry can only be beneficial. "When a company or institution takes customer feedback onboard and works hand-in-hand with its employees, it always results in a success story, so the Commission taking point in executing this vision is the only way forward to answer the cries of help from those in the industry".
And ambition is likely to be at an all-time high at the moment, given the success that Luzzu has enjoyed, riding a crest of rave reviews and international awards around the world.
Use technology to compete globally
The element of competition on a global level in the industry is rife, which can only add to the importance of having a strong contingent of talented local filmmakers. The key, however, is ensuring that they have all the support they need, not least, as Justin put it, because healthy competition breathes improvement. "Talent and ambition are the basic ingredients for success, but competition is a key tool to improve, educate and take yourself forward to the next level". Needless to say, the next level is an international one.
The way Bruce put it, "film and TV are the most impactful art forms of our time and it would be a great shame if our country didn't leave its own mark". And if people think that Malta's too small to do so, Bruce points out that there are audiences for international storytelling. "Just look at the impact Squid Game had, whether people watched it dubbed or with subtitles. There's a lot of competition, true, but the internet has a way of levelling the playing field and allowing easier access to content".
Ashley's view, while similar, points to the lack of resources that might have held back previous productions. "For filmmaking in Malta to grow, the resources need to be made available, so it's great to see that the Commission's vision takes this into account. There's a lot of raw talent in Malta that can soon have access to better quality equipment and we can start to match our international counterparts".
Gradual steps toward international acclaim
Speaking of international counterparts, the 2030 Vision is a global one, as Commissioner Grech put it. There are plans for world-class filming studios with infrastructure to match that should be made available to local filmmakers, but should these facilities bring a constant flow of international productions, could that impact the local scene negatively. Our three enthusiasts all felt that this won't really be the case.
"I'm not sure of how the economics of it all would work out", Bruce explains, "but I would guess that hosting international shoots will bring more than just money in; our facilities will have to be kept at the highest standards while exposing local crews to international-level working conditions". Having access to this expertise and resources results in something that's mutually beneficial, as it will, in turn, help local creatives be in touch with some top quality productions.
Ashley, in agreement, said that such a scenario can only help. "We're still gearing towards reaching the level of top-class productions, so having them produce in Malta puts the country on the map as a filming location while also exposing the industry's workers to a continuous supply of international work, improving their own skills".
Justin called for patience and maybe a slight shift in our way of thinking. "We're lucky to be surrounded by world-class productions year on year, so whoever's ambitious in the industry needs to take advantage of this. Get connected with the right people and sure, you might not start as an assistant director or director of photography, but the steps to get to the top here are definitely shorter than abroad.
He also cited the example of Luzzu. "With creative thinking, any project can succeed; Luzzu is a simple story with simple tools and resources that is really mixing it with some of the largest global productions!"
"Big" doesn't always mean "good"
Another vision that Johann Grech outlined was to provide help for local producers looking to co-produce abroad. It's a real boost for any filmmaker looking to broaden horizons, especially if they don't want to wait around for the next big production to come to Malta; this way, they can hunt for themselves with the support of the Commission. "If implemented correctly," Ashley said, "it has great potential. We've got some very talented people with fantastic ideas and if they can bring them to life elsewhere, it still helps Malta put a marker down in the global industry".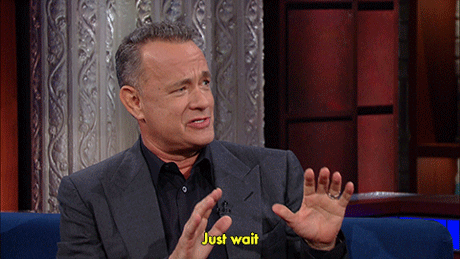 Bruce and Justin concluded on similar notes, with the latter explaining that although money is important, some projects are stopped not due to lack of funding. "I want to stress that good stories do not necessarily mean Hollywood blockbusters or Netflix series; we can start expanding outside our bubble, start working on international films in collaboration, or even form our own collaborations".
With a smile hinting at his own vision, Bruce closes on a philosophical note. "Some stories demand a large canvas, others work better on a smaller scale, but both are extremely valid. I'd be excited if this 2030 Vision opens doors to big productions, but I hope it doesn't discourage filmmakers from making smaller, more intimate productions. The only thing I care about at the end of the day is the story".
As far as we can see, Malta's filming industry is set for its biggest financial and creative boost yet, and that can only be a good thing.
Watch the Malta Film Commission's 2030 Vision in full below