One of Malta's foremost cleanup-oriented voluntary organisations is holding its next event at Paradise Bay in Cirkewwa on Saturday 11th June and have issued calls to the public to lend a hand on the day to maximise the cleanup effort. Here's what they need!
A task on land & at sea
Heading back to Paradise Bay for the fourth year in a row Żibel might show the level of commitment from the NGO in terms of cleanups, but it also points at a rather disheartening trend. Why should the team have to go back to the same place so many times consecutively? It's a major problem that needs to be addressed proactively where we don't rely on cleanups to happen after the damage has been done.
To this effect, Żibel is asking for the help of people to sort out on land that which is collected at sea. In terms of sea, snorkelers and advanced divers are also invited to lend their hands and air, though they are asked to bring their own kit. There's also the opportunity to join the Żibel Dive Tribe to receive free oxygen tanks on the day, thanks to Dive Systems – Malta.
Ground and sea support crew will be helping divers out on the day, and in the morning they'll also brief all divers on logistics. Further to that, water, sunblock, gloves, knives and mesh bags will all be provided by the organisation, though should attendees wish to bring their own, they're more than welcome to do so.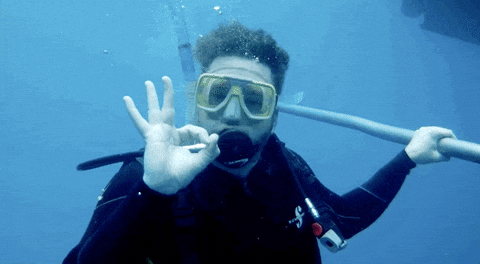 Should you wish to attend, this is the meeting point. Just keep in mind that people will be split into groups of four and you'll need to provide your details, keeping in line with COVID-19 protocols.
The event is supported by Saving Our Blue, ERA, the Ministry for Environment, Climate Change & Planning, and the Cleansing & Maintenance Department.
Share this with someone who wants to help make Malta cleaner!