As happens around this time of the summer, the iPhone rumour mill starts going into overdrive, and it seems we've got our most fantastical one yet…but knowing Apple, it might just be true. Apparently, they've filed for a patent investigating "capacitive sensing input devices"; translation? Sensors to replace physical buttons. So the next iPhone could be entirely smoooooth.
How soon, slick?
The filing is dated December 2020, so it really depends on how quickly Apple's brainiacs were able to work on the solution. There's every chance that we can see this function in the upcoming iPhone model, but if they're worried that there might be some teething problems, we might see it implemented later on. iPhone 13 SE or 14? Who knows…
We're guessing it's possible partly due to Apple introducing a below-the-screen fingerprint scanner, and having already killed the headphone jack and backing the shift to wireless charging, it certainly fits within the aesthetic of having an entirely slick phone with no bumps or crevices.
That being said, it's just a patent, and we're not entirely sure that it's for the iPhone specifically…but it's always nice to let your imagination run wild, from time to time. There's also another question worth pondering: do you actually need the next iPhone already?
Depends on your motivation
To answer this existential question, you need to address other questions and determine your motivation for buying the next-gen iPhone. What state does your current phone find itself in? If you've got an iPhone 11 or 12, it's likely that you won't see too much difference in terms of performance and features, so we'd recommend you stay with what you've got. Your bank balance and the environment will thank you.
That being said, some of the upgrades being made are pretty nifty. The 120Hz refresh rate means screen scrolling will be at its most fluid and flowing yet – keep in mind that the iPhone 12 operates at 60Hz. And, as Apple do year on year, the camera will surely carry some pretty awesome features.
As always, money talks
This will surely be the deciding factor. We're expecting four models once again (Mini, standard, Pro and Pro Max), with each one increasing in price as you move up the scale. However, since there are few major tech upgrades and the iPhone 12 already supports 5G, predictions are the iPhone 13 will cost almost as much as its predecessor.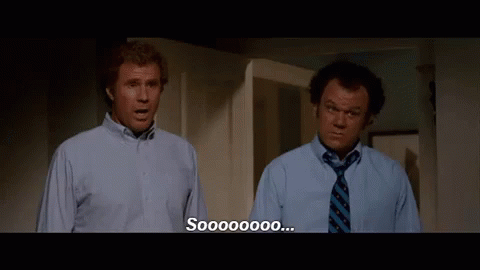 That's starting from approximately €800 and going all the way up to €1,700, depending of course on your damage of choice.
Is that enough to convince you to stay with what you've got, or make a move to the new iteration? The environment will thank you if you don't dispose of your phone and wait it out, but then again you could sell it without losing too much, because it's still a pretty good phone.
Are you looking forward to the iPhone 13, or are you sticking to what you've got?