Maltese company Scope Solutions made the most of a €161,000 fund provided through the National Programme for Research and Innovation run by the Malta Council for Science and Technology (MCST) when they developed DataDear. What purpose does it serve, though?
10,000 people in 30 countries
DataDear is an innovative system that synchronizes both Cloud and traditional data, making their transfer as easy as possible, all within a controlled environment. In summary, paperwork that would previously take hours to complete can be done in mere minutes.
This change in processes has been on the horizon long enough, and although many companies have made the successful switch to Cloud systems, the COVID-19 pandemic exacerbated this change.
DataDear today provides services to around 10,000 clients from 30 different countries. This in turn has placed Malta in a pretty central position within this industry in particular, thanks to Scope Solution's foresight from 2013 and an investment of €1 million worth of research throughout the years.
Minister praises efforts
In a visit to the Scope Solutions offices, Minister for Research, Innovation & the Co-ordination of Post COVID-19 Strategy Owen Bonnici, was effusive in his praise for the company's efforts. "They recognised the market gap, received research funds from MCST and created a product that's not only a success in Malta, but also on an international scale."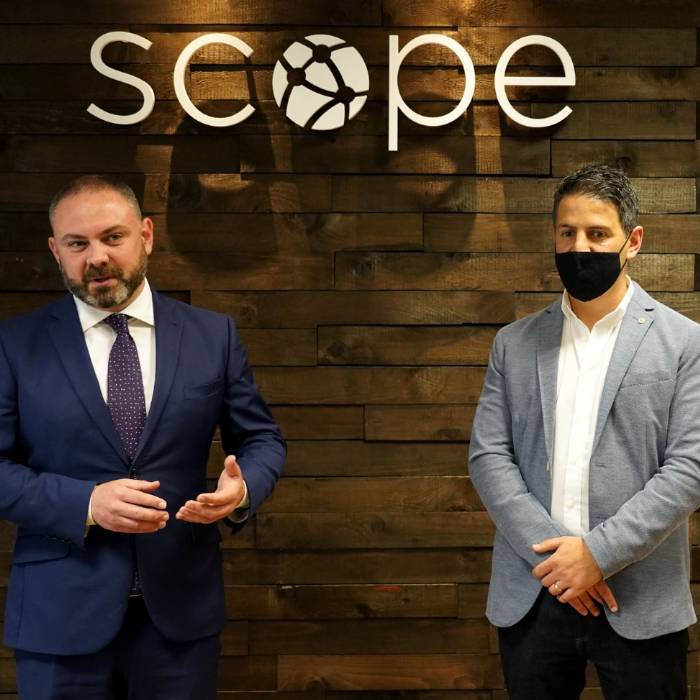 One of Scope Solution's partners, Brian Ferris, echoed these thoughts, stating that the successful product came through collaboration with professionals, especially from the financial sector.
Is the level of Malta-based innovation on the rise? Comment below!