It's a widely known fact that the tech industry, in its various forms, is largely dominated by men. That also includes the iGaming industry, and by extension iGaming in Malta. However, that could be well set to change, with the setting of a Facebook group seeking to grow global connections. To get some more in-depth knowledge, Gadgets spoke with Lorraine Sammut, one of the people behind the initiative.
Getting involved
Speaking with Lorraine, one quickly deduces that although she's happy with the industry's performance in Malta, there's still an issue lurking below. "It's still hard for Maltese people to reach certain positions, which is a pity", she explained. "We knew how important iGaming would be in the years to come, but we never got round to professionally educate local would-be applicants".
This is a market gap that, once it launches, SiGMA College will address, but that will be tackled later on this year. It's an initiative headed by another woman in iGaming, Emily Micallef, who also leads most of SiGMA's other events. For now, though, it's about working around that blind spot and sharing knowledge in other ways where possible.
Female representation
An interesting point that Lorraine raised was that it's not that there aren't enough women in iGaming; it's the positions they occupy. They're mostly in the office jobs of HR, accounts and the like. That's not to say that change isn't happening, and the future's looking bold in terms of having a variety of genders across the industry's various roles.
"It's about education and communication I believe", she said. "There's no good to come out of forcing change, but there are other areas of divide that need addressing". And in hindsight, she's right.
"We also need to start thinking of age gaps as well as genders! From tech-savvy to non-tech savvy, there's that kind of diversity in our industry. So, if we're working on equality, it needs to be across various demographics and not just genders."
Though the Facebook group has no affiliations with any gaming company, the industry at large has plenty to gain with these kinds of initiatives.
Ups and downs
As progress was being made pre-pandemic in terms of childcare, the COVID outbreak brought a rather grinding halt to it all. There's a degree of frustration rather than anger because if three steps forward had been made, it's just gone two steps back. And for anyone involved, they'll know exactly how hard it was to take those three steps, to begin with.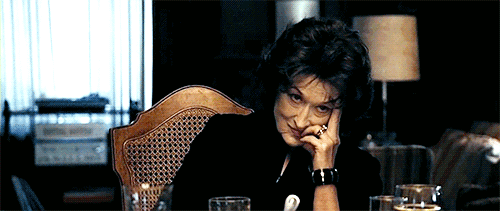 However, it's not all doom and gloom. While there may be some sceptics who feel one Facebook group can't change much, others will simply point at 600 new members in just a week. Having opened the page together with Sophie Crouzet, another prominent figure in the local iGaming sphere, the two watched the exchanges unfold. Without prompting, people took to introducing themselves, their positions in the industry, but it went beyond that.
There are real human interactions taking place: people talking about their hopes, their achievements, their passions. So, it's evident that this is more than just an iGaming group. It's a place where people can forge connections and enhance their network. For Lorraine, proud as she is with opening the group, it's more about helping others any way she can.
"I'm extremely proud of the response we received!", she enthuses. "Some people might be shy and need an extra push, and if I can use my position to inspire, then so much the better!"
Take it from one who knows
Given her experience, one might expect Lorraine to provide certain career advice, and during the lockdown, she had given tips on how to deal with redundancy. The Cruel Hand of Irony, though, was not too far away, as she too was later made redundant. Did she take her own advice? Yes. Did it work? Absolutely!
Apart from taking a chance and applying for a job somewhere, another key word of advice she suggests is to not forget your network. In fact, that was how she landed her current role with SiGMA! It was perfect timing too, joining ahead of a global rebrand, taking the organisation to new heights.
Central to her belief is that it is never late to create the life you want, and the industry has given her just that. In just a couple of months, Lorraine went from redundancy to looking after SiGMA's UK market, working remotely from London.
So, whether male or female, young or experienced, the opportunities are out there. Keep your eyes peeled for the upcoming AIBC Malta Expo in November, and your next career move on the upward trajectory might just be hiding around the bend!