Let's face it; for many of us, our pets, in general, are way beyond "just a pet". They're family to us, there when we need them most and are as integral to our lives as anyone out there. As the relationship between humans and animals has become more akin, we worry about their health as much as we do our own, and while it may be tempting to strap them up with a smartwatch to keep a closer eye on their wellbeing, it's not recommended.
Fortunately, though, there's a new gadget that carries some of the features of a smartwatch, and that's Invoxia's Smart Dog Collar.
It's more than single function
Invoxia developed the collar to not simply monitor your pooch's vital signs, but it also doubles up as a GPS and activity tracker so you can truly keep an eye out on their location and health. Having worked with board-certified veterinary cardiologists, the collar uses deep learning artificial intelligence working with miniaturised radar sensors. The good thing about radar sensors is that they'll track readings no matter how furry your dog is.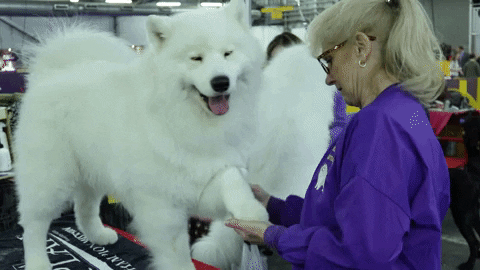 Invoxia CEO Amélie Caudron explained that the signal from the radar is reflected back by the first layer of skin, "so the radar will actually be able to know the speed and movement of the skin right under the collar", she revealed. From there, the data is passed onto an algorithm and the artificial intelligence then determines heart and respiratory rate.
One of the best things about the device is that it doesn't need to be tight to the dog's neck for accurate data, which is actually a plus point over human smartwatches which require a tighter fit than normal for good skin contact in order to get precise readings. The smart collar can also track daily activity and identify when your dog is walking, running, scratching, barking, resting or eating and drinking.
Why you'd want or need this gadget
For many, it would simply be to help our furry babies lead a better life; the same way we take care of ourselves, we'd want the same, if not more, for them. It could also be great for pets post-surgery, letting you (and your vet) monitor exactly how your dog is reacting to any medication. It could also be important for certain dog breeds that are known to have a predisposition for cardiac or respiratory illnesses.
The catch for now is that the collar is only available for medium to large-sized dogs. It's difficult to miniaturize the radar technology that would be comfortable for smaller dogs to wear, but we have no doubt that in time, the smart collar will be available to all dogs, and maybe cats too!
As production continues, it's expected that the smart collar will become available in the coming summer. Prices are expected to be around €90 for the collar itself and €11 for the GPS subscription. Shipping costs are likely to play a factor too, so keep that in mind before making your purchase, if you do, and always consult your veterinarian before coming to any conclusion.
Share this article with a dog lover!