Construction in Malta makes headlines quite easily, for wrong or right reasons. Happily, today it's good news, with Sliema's Piazzetta Business Plaza winning the Planning Authority's 'Public Open Spaces Award'.
Creating an iconic space
The space, which was designed by architects Martin Xuereb & Associates, perfectly blends public, retail, office and catering spaces without adversely impacting the surrounding areas.
The architects behind the project spoke of taking inspiration from "the curves, lines and geometry of the building's 1920s façade, surrounding buildings and streets". This led to a concept of similar spaces, but each one with its own defining characteristics.
Chief Executive at the Gasan Group Mark Gasan was rightfully proud to see the works recognized in this manner. "This project will create long-term social and economic benefit to Malta, improving the local area for the benefit of the public and creating an iconic space in the heart of Sliema that can be enjoyed for generations to come."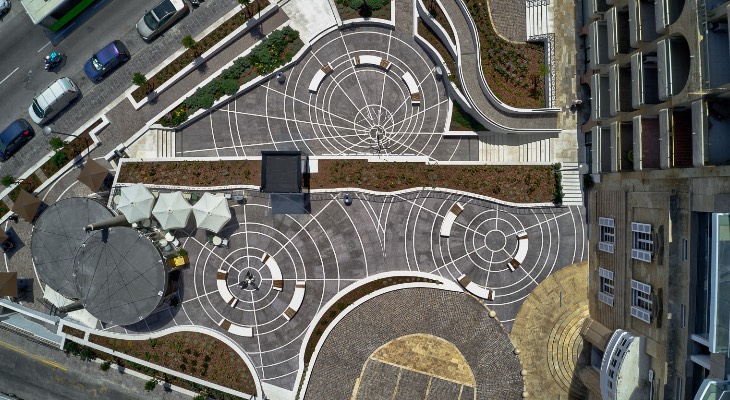 Do you think other projects should be aiming for this level of planning and design?