Malta's Environment and Resources Authority are all set to take the fight against single-use plastics (SUPs) up a notch in a bid to purge the pesky material as much as possible from the Maltese islands and seas. Though there already is a directive in place which seeks to put an end to SUP use, the ERA is making a move to beef up the plan.
Going beyond expected obligations
When waging war on pollution, certain obligations are set. However, a key factor to truly win the war is to go beyond what is expected from the base obligations. This is exactly what the Single-Use Plastic Products Strategy for Malta 2021-2030 will do. Launched on Tuesday 7th of December 2021, this will provide a legal framework to the battle that's already underway, and in dealing with three main challenges will go well beyond our EU obligations.
Named Rethink Plastic, this framework will explain how SUPs go against the circular economy model that Malta is striving for, which is challenge number one. The second challenge will reveal how the low recycling and recovery rates of SUPs make them poor items to choose from and then dispose of later. The third point deals with the latter aspect of disposing of SUPs. More often than not, they are not disposed of correctly and therefore cause far more damage than previously thought, especially in a marine context.
The Single-Use Plastic Directive (Directive (EU) 2019/904) serves as the afore-mentioned backbone, but developing the unique strategy was still no easy feat for the ERA. In-depth research, stakeholder meetings, public consultations and thorough discussions were held at length, ensuring that the final plan was one that would ensure the greatest improvements in the local SUP domain.
Having started in 2021, the ERA is already prohibiting the local production and importation of certain SUPs from January of the same year. This strategy, however, gives the Government the clearest direction yet in terms of proposed goals and targets to aim for in the future, ensuring Malta plays its best part possible in this global challenge.
Tough to implement but many are onboard
The Government has its hands full in trying to implement such a directive, especially with how single-use plastics are used on a daily basis. Therefore, cooperation amongst all of us is vital to ensure that we reap the benefits of this movement.
By all of us, we mean to include restaurants and kiosks (including takeaway services) especially, with plastic straws, cutlery and plates all forming part of the SUP family. More sustainable options are available, so it's up to the business owners to make them available and for customers to ask for them if needs be. The ban on SUPs being implemented applies at a Union level, so operators have already adapted to these restrictions. This means there'll be no major economic impact.
This also goes for pizza box lid support, plastic toothpicks, kebab sticks and lollipop sticks as well as the much-maligned plastic beverage cups.
We also need to take a look at how we celebrate certain events, such as the release of plastic confetti and balloons, which risk ending up in our seas. There are sustainable alternatives available, so once again, it's on businesses to make them available and for us to opt for them.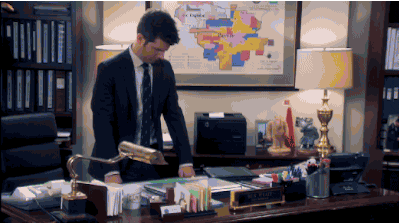 In supermarkets and retail spaces, there's the opportunity to adhere to voluntary schemes to reduce plastic packaging, especially by replacing plastic carrier bags with reusable heavy-duty ones. Importers and producers also form part of this strategy, so it's pivotal that they too are on board with the idea of providing sustainable alternatives to the markets mentioned here.
It's our future… no pressure
Single-Use Plastic Products Strategy for Malta 2021-2030 – Rethink Plastic is an opportunity for Malta to excel once again and lead by example on an international level. Developing this strategy involved hard work and sacrifice – now it is time for us all to reciprocate – work together to continue this battle to win this war.
It's a behavioural change that will take time, sure, but one thing's for sure; the journey has started and we must see it through. The future of our country and our planet depend upon it.
Want to take a closer look at the strategy? Read it in full by clicking here!