Yesterday Samsung unveiled the latest additions and updates to their catalogue, and there's some decent stuff in there. With improvements to the earbuds (which were already pretty good), a fresher look for the Galaxy Watch, and placing the Note 20 Ultra at the top of the pile, there's plenty to digest.
Heading the table – Galaxy Note 20 Ultra
Almost sounds like a Star Trek Special, but according to Ian, the Note 20 Ultra mostly takes everything good about the regular Note 20, and adds more power, probably more than a normal user would actually need. Along with 8K filming capabilities, you get either 128GB or a massive 512GB of storage. Screens use Gorilla Glass and are finished with "Mystic", as Samsung calls it, which should prevent scratches and hide fingerprint marks better. Ian was kind of in-between "good" and "great" for this, especially with the XBOX-to-Ultra connection. "Are you really going to play a game made for TV on your phone?" he questioned. Justin agreed, as the design really displays Samsung's signature sleekness, and the boys were also in agreement on the folding phone. Increasing the screen size was "interesting, but not much more than that" but expect 2021/22 to be the folding phone's year. Nevertheless, it was quite the jump that Samsung made here.
Watch it mate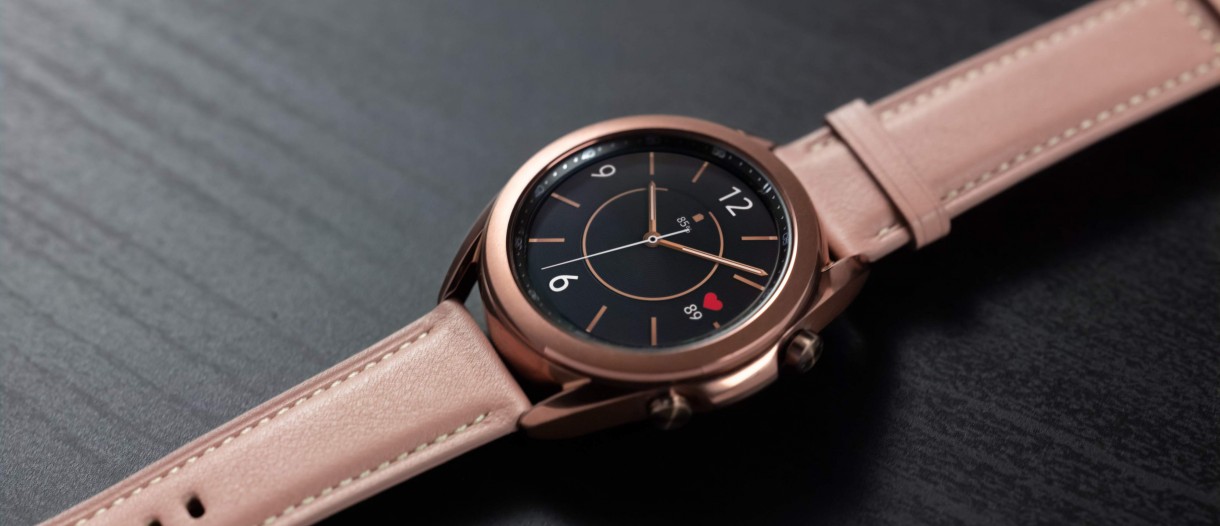 Thinner and lighter than its predecessor, the Galaxy Watch 3 is technically compatible with iPhones, but they just don't seem to really get along. Currently made from stainless steel, we can expect a titanium variation later this year, and appears to be targeting the Apple Watch price range. Justin was a lot happier to hear about the watch and earbuds update (read on below), rather than the smartphones though, for a very particular reason.
"I'd say I was more excited to hear about the Galaxy Watch 3 and the earbuds since I've been a Note user for long enough, so I know what to expect, so to say. The watch gives a real must-have feeling, especially since they brought back the rotating bezel". Ian too was stoked about the watch announcement but was still disappointed that the ECG feature was not rolled out at the same time as the launch. "As a user of the Galaxy Watch 2 Active, it feels a bit flat for them to miss incorporating the ECG app again".
Do Not Disturb – Behold, the Magic Beans
No, really, that's what they look like, well according to me at least. In any case, magical, they be for indeed, thanks to their noise-cancellation capabilities. The reason the Galaxy Buds Live might be preferred is that they cancel our low, constant frequencies, like an aeroplane cabin or annoying in-law, but won't cancel out all sounds. The idea is that if you're in an airport terminal, you probably would like to hear the announcements for boarding flights. For these, Justin was a happy-chappy too, especially since they can be used for sport, even though they're not equipped for a shower of rain or sweat. Add in up to 8 hours of use (29 if you've got the case), and it's a superset of earbuds right there. The improved sound quality for the earbuds is great news along with the noise cancellation, according to Justin, whereas Ian feels that it was simply an improvement on the previous version, and the chrome-look doesn't really work for him. "But hey, each to his own!" he says.
Want to know more from the event that we weren't able to include here? There's the slightly larger folding Galaxy Z Fold 2, Tab S7 and Tab S7+, which were also part of the show but couldn't be included here, so, happy reading!