For three days, an online forum was held in a bid to discuss, understand and ultimately address how sustainable development is key in order to reignite the Maltese economy momentum after COVID-19. Pretty much no one was spared from the financial impact the virus brought about. However, it gives everyone a chance to reset and focus on a new type of growth.
Focus on the way forward
From the many discussion held during the forum, of particular interest to us as Gadgets was the one titled "Malta's Way Forward: Sustainable Recovery, Development and Growth". Featuring a panel of expert guest speakers, the agenda was very quickly set: fast and definitive action is required, but a long-term plan we can stick to is equally important.
Rebels With A Cause co-founder Darren Borg, one of these experts, explained that one of the changes needed is that the mentality of responsible consumption and production needs to end. Why? "Because it should be the other way around, it should be responsible production and consumption", he says. "Usually, once something is produced, there's no going back, and relying on consumption to determine the product makes the process slower to react to if there's a fault".
His point is that most waste comes essentially from design flaws. We'll consume a product, and then get rid of the packaging, for example. Having a sustainable future requires companies to go back to the drawing board and come up with innovative designs and ideas that reduce the creation of waste. By extension, this means that we don't need to focus on how to get rid of it later.
Companies are already getting around to doing this, so not only is there hope that a sustainable future can be secured but there is tangible action taking place already. Borg also called on local businesses and entrepreneurs to continue with the frugality brought about by COVID.
This means that we look past short-term solutions and consider the big picture, which in turn allows us to make better decisions that continue to secure a brighter future.
Ranking high on Sustainable Development Report
Another speaker, Paul Vermaak, gave some insights into how we can be more sustainable, referencing the 17 Sustainable Development goals set by the United Nations. He praised Malta for ranking 33rd from the 165 countries on the list in 2021, given the country excelled in many departments.
He went on to say that although it's good progress overall, there is of course still room for improvement. We need to keep in mind, he explained, that sustainability is not just about LED lightbulbs, electric vehicles and recycling plastic. There's a much larger picture we need to keep in mind, extending from what we do at home to how businesses are run.
The construction industry
Much maligned locally, but with the slow down in tourism, the construction industry continues to be Malta chief contributor to the GDP. For this reason, Karl Azzopardi was also a guest in his capacity as Building & Construction Authority CEO. Although the authority is relatively new, Azzopardi says, it has arrived at just the right time to address climate change.
He cites the need to detach from what is traditional to move forward and embrace change. Not for change's sake though. "It's complex but change is needed because the sector is at risk of falling behind and putting the country's decarbonisation process in jeopardy", Azzopardi says.
How can they go about it? By looking at awareness and education, while applying standards that can be upscaled on a gradual basis until the whole industry becomes aligned, he reveals.
Apply standards that will be upscaled on a gradual basis until the industry becomes aligned. One practice he fully recommends is taking a hard look at the way we approach construction. "There is a need for a total horizontal culture change, in the way we design and construct," he says. "This can be overcome by changing our practice and standards, by pushing to renovate rather than demolish, excavate and construct".
Embrace Malta's small size
Gabriella Cassola, Malta's Assistant Director of the Small States Centre of Excellence, lamented that at this moment in time, especially when it comes to digital skills, Malta is still lacking. "To match the demand for skills that are not available in countries like Malta, we end up relying on bilateral agreements with other countries".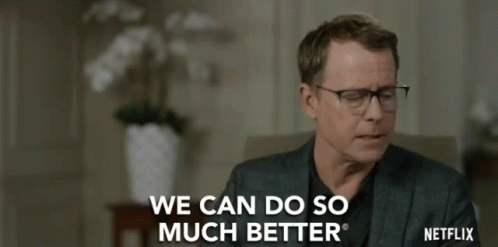 These agreements would either see foreign talents come to Malta, or Maltese students head to other countries to refine their own capabilities. This carries with it the risk of a brain drain, not to mention that it's not sustainable to continue bringing the necessary skills from overseas,
She explains that Malta needs to turn its small size to its advantage in terms of attracting startups, businesses and innovators. It's not the first time that Malta has been hailed as an ideal testbed or incubator for innovation, so why not push forward with that? The digital transformation the world is going through can make the difference in overcoming challenges, so why not put Malta in the driving seat, or at least, co-pilot?
Can Malta ever become truly sustainable? Tell us your thoughts in the comments!