Is OnePlus feeling generous or is it them just timing their releases to make the most of Q1 figures? In any case, the OnePlus 9RT is getting a global release on the 14th of January, while the OnePlus 10 Pro lands in China three days before that. Want to know why people are excited about this? Read on and find out!
Is the 9RT three months too late?
OnePlus, like quite a few Chinese tech companies, tends to release its products first in the local market before making anything more widely available, if they actually do. The 9RT is a pretty decent phone, as it strikes the balance between the OnePlus 9 Pro and the standard model, coupling slightly diminished features and camera of the Pro with a more affordable gadget that's better than the standard piece.
Having launched in October in China, it's mildly surprising that it took three months for it to finally get a global release, since there's quite a market for phones that package the best of both worlds in terms of specs and price; not everyone wants to pay thousands of euro to have a decent camera and phone software.
When launched in China, it was priced at around €450, so we can either factor in shipping and tax costs to push the price to around €550, or we can assume that the price will probably drop slightly, what with a new model coming out now, along with other phones being announced at this time of year.
10 Pro to steal the show
Though OnePlus tend to leave its announcements to Spring, this time around the company went right ahead used CES 2022 to announce that its latest flagship phone will be dropping in China on the 14th of this month, also taking the opportunity to reveal a bit more about the phone than we already knew. Same as with the 9RT though, there's no mention of an international launch, though we're hopeful there won't be another three-month wait.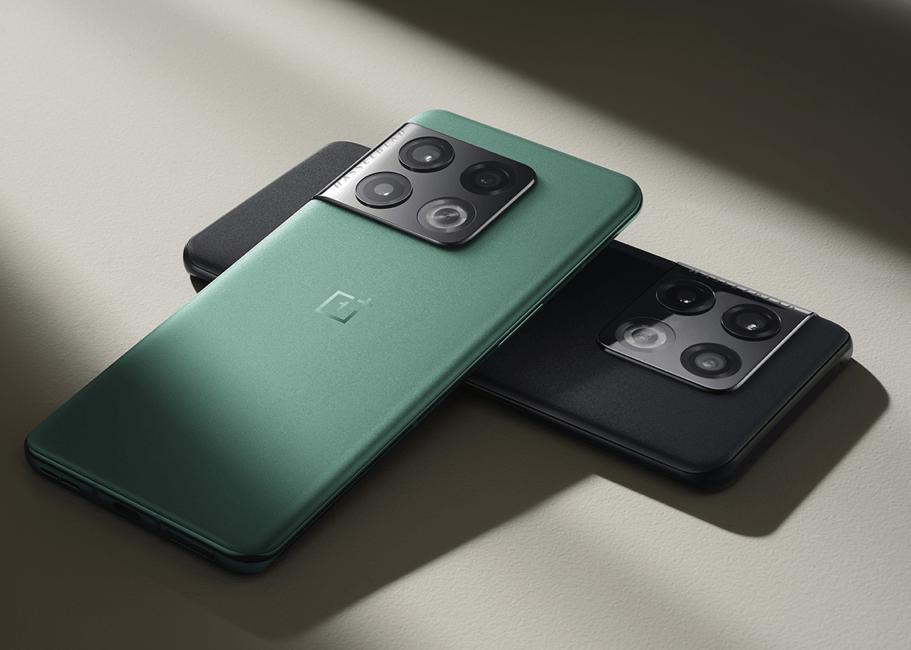 There are plenty of reasons to hope for a short turnaround in terms of global release too. Featuring a 6.7-inch QHD Plus display with a 120Hz refresh rate, a Qualcomm Snapdragon 8 Gen 1 CPU, 12GB of RAM, support for 5G networks and a 5,000-mAh battery. The phone will also run on a new unified operating system that perfectly combines its usual Android-based OxygenOS with Oppo's (OnePlus' sister company) own ColorOS.
And last but not least, the four cameras at the back will feature one main 50-megapixel ultrawide angle lens supported by three 48-megapixel lenses and an 8-megapixel telephoto. On the selfie front, there's a 32-megapixel lens and the camera tech is supported by camera maker Hasselblad's hardware.
Are you looking forward to seeing these phones launch in Europe?