Malta's building landscape is a popular topic discussed by all individuals from all walks of life. On that note, Gadgets Malta encourages a discussion towards the improvement of local building aesthetics, and better use of spaces – both private and public. On such behalf, some local design and architectural firms are leading by example.
Such is the case for Award-Winning Malta and London-based Mizzi Studio, who have very recently won a tender for their prestigious design of a family-friendly, green-concept food space at The London Royal Botanical Gardens.
Elevating design & merging positive concepts
Mizzi Studio is a group of innovative designers and architects who have executed elaborate designs for both local and foreign projects. Their inspiration comes from the natural world, from the love of spaces and elevated craftsmanship. Their designs aren't just functional and sustainable, but works of art that complement and elevate the variety of landscapes within which they're set.
The design company describes its clients as people "who value longevity, design integrity, material craftsmanship and a sense of fun." Mizzi Studio has created a brand of its own through its consistency in providing designs and structures that are considerate to the eye, and to space itself.
The London Royal Botanical Gardens Project
Very recently, Mizzi Studio has been chosen from an array of renowned international design firms, to design a family, nature-concept kitchen for The London Royal Botanical Gardens. The tender-deciding panel was impressed by Mizzi's design as, "holistic and nature-driven."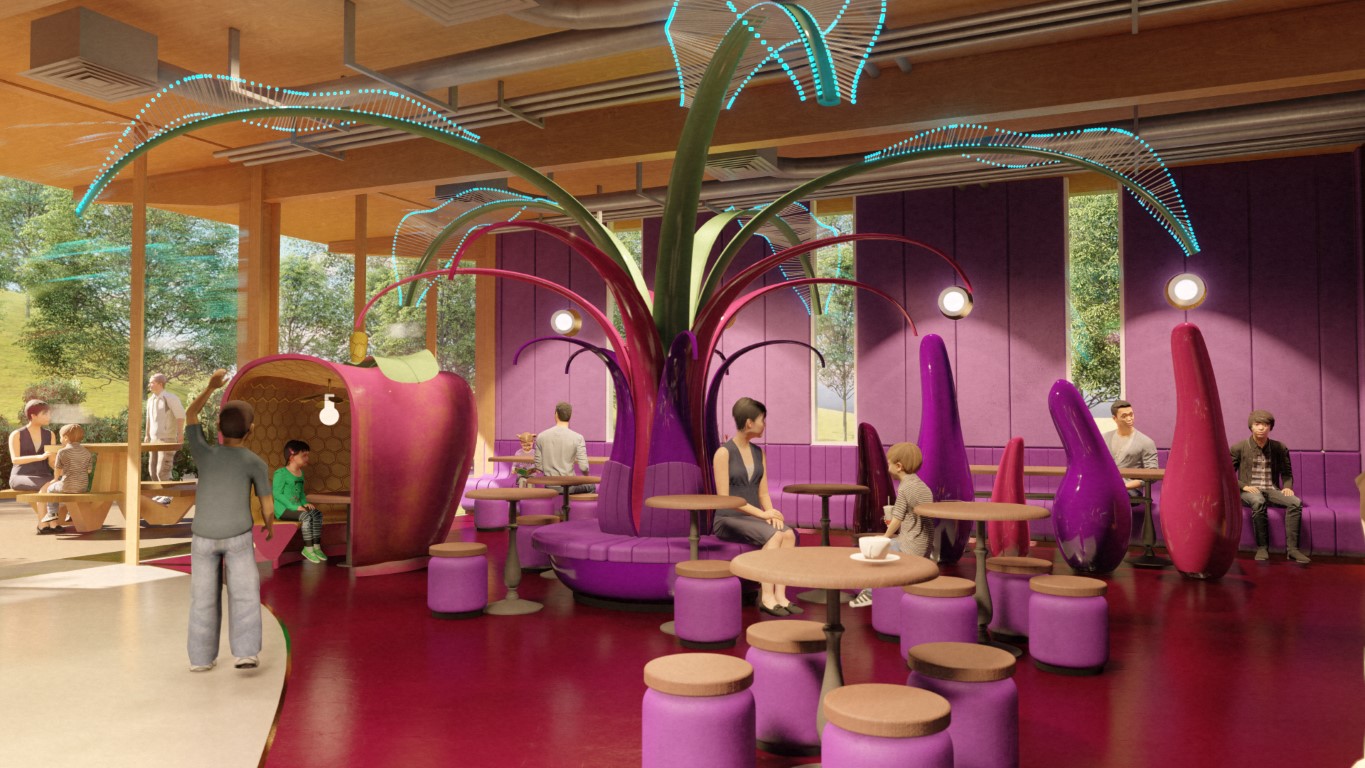 The design in question offers a merging of spaces and concepts into one recreational space. The kitchen designed by Mizzi is centrally designed on a four-season concept theme, where the different spaces apply a myriad of playful colours indicative of each season. The space offers an educational element that makes children aware of how and why plants grow through the exercise of play.
The kitchen's space is sectioned into different zones that holistically flow from one space to another, with each zone considerate towards different seating arrangements catering for groups, families and more intimate set-ups.
Share the article and initiate a discussion on local architecture, and how it can be improved.