It's a well-established fact that the world as we know it is on a collision course with an untimely end. An end, that is for us; the planet will prevail for a couple of thousand years more once we're gone, so really and truly, if we fail to address the threat of global warming now, it's our existence that's on the line.
Given the damning report issued by the IPCC and the code red alert associated with it, we spoke to the two ministries that will shape Malta's response to the IPCC report. Or rather, that started shaping it before the report was even published.
Ambition to ensure a sustainable future
The Ministry of the Environment, Climate Change & Planning headed by Minister Dr Aaron Farrugia, and the Ministry for Energy Enterprise & Sustainable Development led by Dr Miriam Dalli issued a joint statement to our questions pertaining to the IPCC report and how Malta will react to it.
"Malta was among the initial signatories to the Paris Agreement – the legally binding international treaty on climate change that seeks to limit global warming to well below 2°C", we were told. "Malta adopted the Climate Action Act in 2015, supported by a Climate Action Board. Two years ago, the country declared a climate emergency, reaffirming its commitment to continue implementing measures to reduce emissions."
The government is being ambitious and offering extensive opportunities for private investors to opt for extensive Renewable Energy Allocation supported with a Feed-In Tariff. Earlier in 2021, a total of 55MW were launched, which would be able to supply 20,000 households in a single year.
This comes at a massive capacity of more than 8MW for households, with an investment of more than €9 million while also extending the existing households on a 20-year period. The Government also made sure to invest in medium to large scale projects with an additional capacity of 47MW with a total investment of €76 million for medium to large scale investment.
Moving towards climate neutrality
In recent years, Malta has achieved significant emissions reduction as our country shifted from the highly pollutant Heavy Fuel Oil to gas whilst reinforcing commitment towards incentivising the use of renewable energy. All of this is over and above the commitment to invest in a second interconnector and securing the derogation allowing for a hydrogen-ready gas pipeline to be considered as a Project of Common Interest.
Being a small island state with a service-based economy, our transport sector remains a concern, since it's predominantly fossil fuel-based. The recently-launched Low Carbon Development Strategy (LCDS) identifies a package of measures that Malta aims to implement by 2030 to reduce emissions, attain our 2030 EU targets and move towards climate neutrality, including a package of transport measures to encourage cleaner vehicles on our roads.
To this end, Malta is already being ambitious and aligned with the Fit for 55 package, with the first 10-year plan of the LCDS which is targeting to achieve Malta's 2030 climate targets. The Government is investing heavily to support households and businesses towards this cleaner transition. 
A worrying backdrop
All of this comes to a backdrop of extreme weather spikes that scientists warn can become yearly occurrences. Instances of severe flash flooding, heat waves (which we know too well about), drought and wildfires present threats to life as we know it, and it's not just humans who have something to lose. Entire species could be wiped out in droves.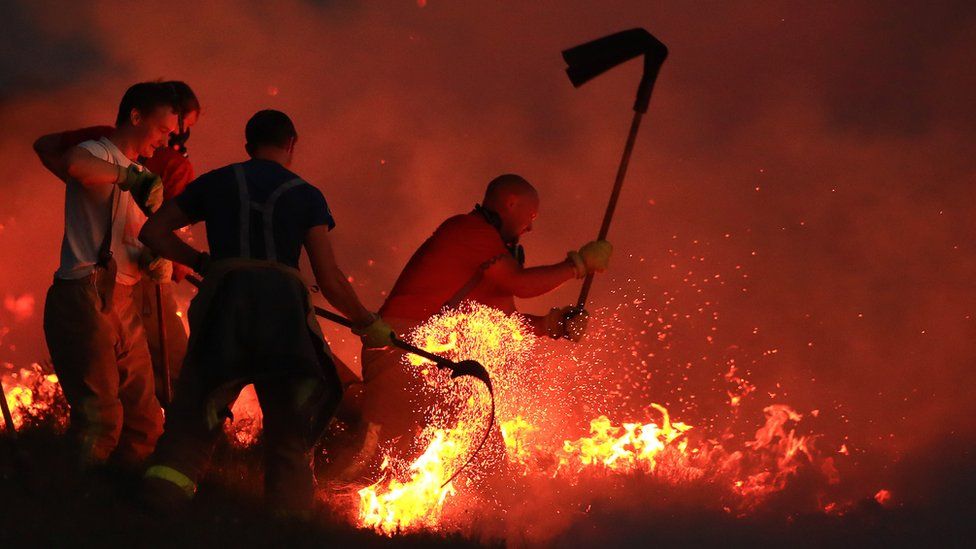 The IPCC report confirms the forward-thinking policy direction the Government adopted as a follow up to the Paris Agreement. This transition is supported by other strategies, including the Long-Term Renovation Strategy – which focuses on the built environment – and the National Energy and Climate Plan. Inter-ministerial committees have also been set up to work towards the implementation of these strategies.
Is it too little too late at this stage to save the planet, or are we just in time to do something about it?