Malta's metro project has been gathering steam recently, with reports being published and an information centre springing up near the Triton's Fountain in Valletta. Despite the wealth of information being put forward, there are still a number of questions that need answering before final approval on the project is given.
Lack of geological studies is worrying
Maltese geologist Peter Gatt highlighted the fact that little or no geological research has been published. 26 potential digging locations have been proposed, but there's no mention of the types of rock that need to be bored through. The fact that this has not been considered yet could inflate the cost of the so far €6.2 billion project. Of course, to consider before costs is the absolute danger of digging through rocks you know little about.
Maltese limestone is relatively weak which means two things; it's easy to cut through, which is good for this project, and it's easily collapsible, which is terrible overall. Basically, if we're going to dig 10 metres beneath highly urbanised areas, the risk of a sinkhole forming increases greatly.
Although in a Facebook post Ian Borg stated that entire studies were published, information on rock type and how the environment will be affected are yet to be fully conducted, even by the reports' own admissions: "before consent is granted for the project, an Environmental Impact Assessment is to be carried out in accordance with the EU's Environmental Impact Assessment Regulations".
Construction is already taking its toll
Road closures, rampant construction, tree removal and destruction of green areas draw plenty of ire from locals, and rightly so. Now, while the need for a functional method of public transport that's off the roads is sorely needed, there's much to put into perspective.
First and foremost, there's the estimated 15-20 year project duration. With an expected 4.5m³ million of waste expected to be created, one can only imagine the amount of dust and debris this project will kick up. Now spread that over a near quarter of a century. That's before factoring in the probable legal challenges brought about by land appropriation from the project.
Since the construction of stations and tunnels will take place in heavily urbanised areas, it's more than likely that green spaces (already kind of scarce) will have to be demolished and public and private land be appropriated. Though it's within the President's and the Land Commissioner's power to claim such land (offset by adequate compensation), expect legal challenges to hold things up for some time too.
Lack of transparency
The placing of stations is also perplexing to say the least. With one station per locality (except St. Julian's which has two), are people expected to walk several hundred metres from the station to their destination. If it's a 15-minute walk to the station from one's house (using a bicycle is probably too dangerous), and then a 5-minute journey with the metro, would the person rather resort to the comfort of their personal vehicle rather than complicate the entire A-to-B journey?
Also, if this system is meant to reduce private car use, why have localities such as Qormi, San Ġwann, Rabat and Mellieha (among others) been left out? Sure, stations here can be added at later dates, but even for these and the prior-existing stations, people would probably still need to drive there and park.
For Bjorn Bonello, President of the Chamber of Planners, there are other glaring issues. He states that in the material published so far, studies on noise, vibrations, hydrology, the water table and geology are sorely lacking. Worse than that, questions about these challenges have either been glossed over or ignored. Even at this stage, it's hugely worrying.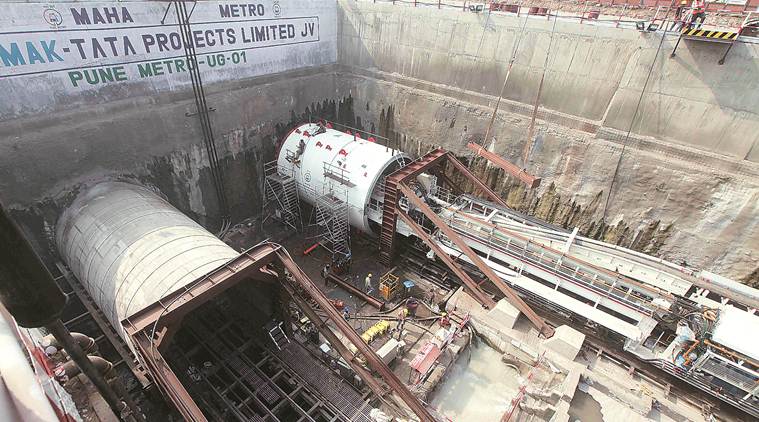 He also asked why Arup, the group acting as consultants to determine the best mode of public transport for Malta, are rail experts. Doesn't this cloud judgement and give preference to a rail-bound solution? Have we fully explored the other options listed? And what of the power cuts that plague the island with maddening regularity; will they affect the metro system?
Why open discussion is needed
So far, most of what's been said and published can be attributed to promotional material, as rumours of a soon-to-be-announced general election ramp up. That being said, it's good to see that a discussion has at least started on a new form of transport for Malta, and strategy and feasibility studies have been carried out, even if far more information is required.
Should this have taken place a long time ago? Absolutely. Will plans move ahead as they are regardless of challenges faced? Unlikely, but possible. Will a more efficient transport system be developed in 20 years time? Highly likely. But that doesn't mean bringing an abrupt end to discussions.
On the contrary, more open discussion is needed, with more facts and all cards laid on the table. It's the biggest transportation project Malta will face to date, and we're all stakeholders in it. Let's make sure it pays off, whether it's a metro or not.
Do you agree with the metro project? Tell us in the comments!