As the name implies, the Global Children's Designathon (GCD) is built in a way to empower children everywhere to help design a better world. Seeing that it's normally adults who cause most of the damage, it shouldn't come as much of a surprise that we're looking to the younger generations to help with solving the issues being faced; after all, through no fault of their own, that's the world they're going to inherit, and the Maltese faction, Designathon Works Malta, is gearing up for the task ahead.
This year's theme is to find solutions for global warming, solutions that will be found through interactive sessions designed to boost creative thinking and problem-solving. We found out as much and plenty more in an intensely engaging Q&A session with Steve Cassar and Lexi Samut-Tagliaferro. Both come from a background of design thinking, so it's not just a natural step for them to pass some of their wisdom onto the younger generation, but they're also looking to help the planet in their own way.
The interview
Gadgets: Before delving into what GCD Malta is getting up to, what's the background of the international organisation and what is it looking to achieve?
Lexi: GCD has been going on for years in an international capacity and it's there to help children become part of the process. The ultimate goal is to reach 1 million children worldwide across 40 countries, and with 25 registered so far (including Malta), we're just past halfway. Now that it's relatively established across the globe, the idea is to come up with an eventual 1,300 inventions by different kids from across the world. It's an opportunity for children to have as much of a say as adults.
Given that there's little like this sort of thing in Malta, it's a great way to help teach kids a variety of different things and get them on the path of critical thinking too.
Steve: This is absolutely the right time for this. Children have voices that we need to start paying attention to more; events like these give us the opportunity to see things through their eyes, but more importantly, give them the tools to come up with solutions. It helps kids feel that they are part of a larger collective, and working with 24 other countries teaches them that collaboration, openness and saying "yes" to ideas can help solve larger common problems.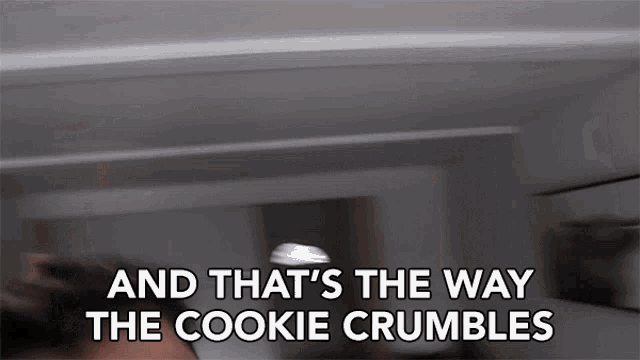 G: So, this year's theme is global warming, correct? Why was it chosen?
L: The problem is global warming; the theme is finding solutions! Through this event, we'll introduce the kids to the science of climate change, but in a fun way while addressing the "how" and "why" of the situation the world finds itself in. We'll be introducing them to the ecosystems around us while incorporating their thoughts and how they see the world. We want them to imagine how they can care more for things that they're interested in.
S: The planet is a big issue, and plenty came out of the Glasgow COP 2026 meeting that took place last year. However, given the immediate nature of problems like COVID, it seems that the longer-term issues like global warming took a bit of a backseat. The reality however is that there are fewer more pressing matters than the fate of the entire planet. Part of the issue however is that we look at is as one whole problem; part of the key to solving it is breaking it down into smaller, more solvable issues.
And that's what we intend to teach the kids who attend the event; small contributions can alter the big picture. It's not essentially about solving all of Malta's CO2 problems, but what they can alter in their own ecosystems. This also helps them to connect more with the problem; it's a complex theme with many facets, so it's important that as the problem-solvers of tomorrow, children begin to understand at least some part of fixing it.
G: Sounds like a fantastic initiative; now that we've established what it's all about, when it it going to be held?
S: It's all happening on the 9th of April at the JPA offices in Santa Venera. Starting at 10am, the event will take around five to six hours, and it's the perfect mixture of fun and education, and there's a whole program that will ensue over the subsequent months to ensure that whoever attends remains engaged even post event. There's a small participation fee of €20 that will cover the day's supplies.
L: And there's nothing they actually need to get with them, and the event is open for kids from all walks of life. That's the nature and spirit of it all, that any child can come up with great ideas. Applications will remain open until the last day before the event, and you can apply online. There are even some questions right off the bat that will get their curiosity firing!
G: And what can they expect to get up to during the event?
L: The first thing they'll get up to is some research and finding out some fun facts about the planet and its ecosystems which will inspire them to start asking questions and getting them to think about the spaces around them. What's important is that they manage to express their ideas in whatever form suits them; vocally, in writing or in sketches. Later on we'll hopefully be able to connect with other countries in our timezone for a session of idea sharing.
S: They would also have the opportunity to work with recycled materials and use gadgets and electronics from the special Designathon Maker Kit set, as there's a part of the day dedicated to constructing prototypes of the ideas they come up with with regards to this year's theme. They'll be working in teams, so it will provide each team member the opportunity to showcase their diverse talents and put their skillsets together as one unit. They will present to their parents and each participant will receive a certificate, but it's important to know that there will be judges who will select the top three ideas which will then feature across the whole GCD space.
So, participating is important, but dreaming big equally so!
G: So there's a great opportunity for them to learn more than "just" about climate change?
L: Certainly; our aim is for them to gain new skills and sharpen what they already have. It's also about them making new friends and showing them that it's possible to come up with innovative ideas and that they're capable of expressing them in different ways.
On a more practical level, it allows them to try some hands-on creativity where the use the stuff around them to build something or draw inspiration from. It gives them a degree of tech literacy, self-awareness and if they can look back at the event, even a couple of months down the line, think about it and they can question things with an open mind with a view to reinvent and repurpse stuff, then we'll have done our job well. It might not happen overnight, but we would have planeted the seed for their curiosity to then help flourish. Our purpose is to get them to absorb what's around them and then use their innate ability to care.
S: That's right; being curious about the world around you and questioning it certainly pays off! The first stage of the design thinking process is to gain an empathic understanding of the problem you are trying to solve, which requires engaging and empathizing with others. It could also potentially teach adults something new too, because we can use their ideas as inspiration and look at things from a different perspective.
It's also worth noting that the skills they take away from this event will go beyond climate change, because the problems they'll face won't be solely related to saving the planet. It could be building better businesses that are more impactful, and maybe we're being too idealistic, but I don't think there's anything wrong with that!
We put a lot of constraints on ourselves and we limit our own ideas because we're scared of failing, of being judged by our peers, so there's much for us to learn from a child's outlook by putting on a different thinking hat
G: It all sounds incredible, but we've got to ask the question; once all is said and done, how will these ideas be communicated to the powers that be?
L: That's where the Annual Impact Report will come in. Designathon Works Foundation compiles a report after the GCD called 'Global Voices of the Next Generation' and is something which policy makers on both a national and an international scale can refer to or consult with. It's something that gives them some insight into what kids are thinking and how they're reacting to what's going on around them in the world and in their own ecosystems.
S: We're looking forward to seeing how we can apply that both as part of a global agenda that we can push as well as in a more local context. Being part of that global discussion is something we hope we'll be able to show back to the kids that their ideas had an impact on a global scale too.
Anyone who's interesting in signing up for the event can find the application form by clicking here.