Malta might not be the greatest sporting nation, but one thing is certainly true: we love sport to an almost tribal extent. Whether it's football, cars and water polo, or boxing, MMA, and even American football, we love a good sporting discussion. Now, thanks to two local lads, Malta's even got its (as far as we know) first dedicated sports podcast, Inglorious Sportscasters.
Friendly fire
The duo is made up of Chris Zahra and Miguel Camilleri, friends for over 15 years who have always bonded and argued over sports. How did the idea for a sports podcast come to fruition though?
"We've been listening to podcasts for quite some time now, so matched with our propensity to discuss sport, it was a natural step for both of us to set up a sports-oriented podcast", they explained.
With episodes airing every Friday, listeners can expect to hear about the sporting events Chris and Miguel watched over the past week, or about the next major sporting event. With the variety available, which sports should we be expecting to hear about?
"Football is the main topic, simply because it's our passion and it's the biggest sport on the planet", reveal the pair. "We'll cover as many different sports as possible and balance things out, but football will be given some form of space in every episode".
What the future holds
The goal is of course to take this further and have guests on the show. Chris and Miguel are in no mood to spoil any surprises though. "Our plan is to have guests on sporadically, and we've already got people in mind, but you'll have to wait a bit longer to find out!"
Though of course, it's always nice to dream, they're both realistic about their prospects in this fold. "We'd like to make this more than just a hobby, but we're both realistic as to where we're going with this long term". For now, they explain, it's about consistent uploads and building on the success of their first podcast.
And speaking of dreams, we of course had to ask them about sports stars they wish they could have on the show. For Chris, it was a no-contest as a Leeds fan. "It has to be [Leeds United manager] "El Loco" Marcelo Bielsa, simply because of the way he sees the game. He's a visionary who's inspired all the best coaches of today."
Miguel also went for the club he supports in AC Milan, opting for Paolo Maldini. "He's a legend of the game and was team captain during our most successful period".
But it's not just people in the good graces of the many that they'd like to speak to. Retired New Zealand rugby captain and overall legend Richie McCaw, explains Chris, would be a fantastic guest on the show. "I'd love to have him on the show and maybe reveal how he got away with bending so many of the rules without being punished!"
For Miguel, it's a straight fight between two Irishmen. "It's Conor McGregor or Roy Keane for me", he says. "It would be amazing to sit down with either of them and really get into their psyche".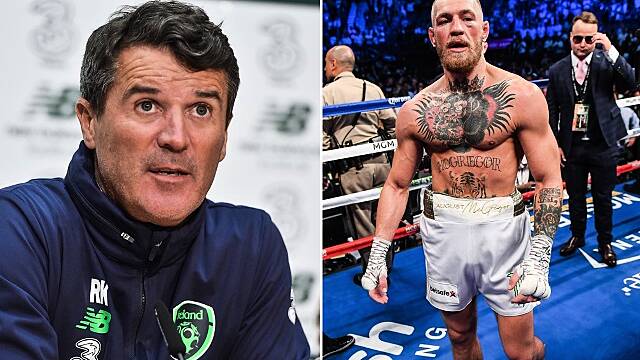 Do you love sport? Tune in to Inglorious Sportscasters every Friday on Spotify!