The evolution of technology across the years has helped shape our lives, in most cases, for the better, so much so that not only is it essential to our lives in terms of entertainment, it's key to our jobs and economy at large. With that in mind, Pulse and the University of Malta Futsal Team have once again teamed up to organise the "Campus Tech Summit", which will be held in the University of Malta Quadrangle.
Here's a quick snapshot of what to expect from the event!
Tech experts sharing their knowledge
For any university student looking to broaden their horizons or gain some insight into an area of their interest, the best way to do it is to hear it from someone who knows their…stuff. The world of technology has splintered into so many niches, that simply knowing a broad array of subjects is not as viable as it once was. Therefore, opting to specialise in a particular subject could be key to securing your future and that's where the industry experts come in.
Event speakers will range from FreeHour founder Zach Ciappara to Kenneth Brincat, CEO of the Malta Digital Innovation Authority, as well as Professor Stefano Gualeni from the Institute of Digital Games and MITA's senior leader of development and training Maureen Azzopardi – and we've barely even scratched the surface here! There's a wealth of experience and knowledge to be shared and received for students of all subjects.
The three-day event, starting Monday 14th March, will kick off with a speech from the event organisers, as well as Mauro Pace Parascandolo from Malta CVS at 11 AM. After that, the Quad's yours to roam and sate your interest in all things tech and beyond.
There's plenty of VR fun to be had too
The area will be split into four areas; the Lounge Area, where students can simply chill and mingle with other students as well as event attendees. It's an awesome opportunity for some networking and idea discussion over finger foods and drinks, so make sure to make the most of it across the three days.
There's also the eSports Area which has a virtual reality focus. Students will be able to play Beat Sabre as well as experience a Full-Body virtual reality suit. Needless to say, it's not as though everyone gets these opportunities on a daily basis, so the mere chance to enjoy this type of tech is definitely not something to pass up.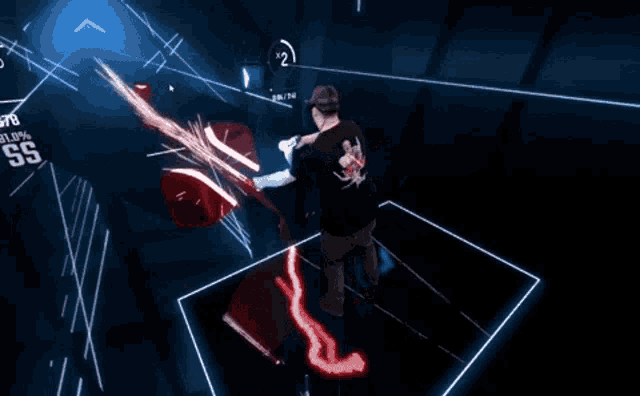 A section for the event attendees such as MITA, Catena and even ourselves (keep an eye out for us…or don't, we'll find you) sits right between the Lounge Area and the Conference Area, which is of course where the focus of the event will be. Various ministers will also be in attendance over the course of the event, and well…we just can't wait to see who fares best in the full-body VR suit.