Malta's strength in the aviation industry extends beyond the building so many of us know to be the airport. The hundreds of people that make up other facets we rarely consider are all talented enough to stand out in their fields, as evidenced by a recent feature put together by Malta Enterprise. One message that came out of the topics discussed was that if the local aviation industry could come together, then Malta could quickly become a force to be reckoned with on a continental level.
Filling the empty space
In a visit to the Safi Aviation Park, Keith Demicoli met with a number of key representatives to discuss the industry and why they chose Malta to be their base of operations, as well as with other stakeholders who explained what Malta can do collectively to take the industry to the next level.
First up was Aviation Cosmetics Malta, a company responsible for the removal and repainting of aircraft according to what the client requires. Their hangar is capable of housing even the largest of aircraft, which is most certainly one feather you'd want to have in your proverbial cap, made possible by the help provided by the Maltese government in finding adequate land to build such a structure, which they couldn't do in the Netherlands, where the company was formed.
Having done that five years ago, Aviation Cosmetics is now in a prime position to fill the vacuum left behind by the many European companies providing similar services which were forced to close their doors due to the pandemic. Now, many large airline companies are bringing their aircraft to Malta, so what's needed to really take the aviation industry to the next level?
Setting the industry standard
According to Aviation Cosmetics' commercial director Frits Widdershoven, achieving such a lofty goal is possible because the groundwork is pretty much already there. "We have big companies already here in Malta and aviation is already big," he explains, "the only thing that we'd like to see happen is everyone cooperate together and not be their own island and not see each other as competition."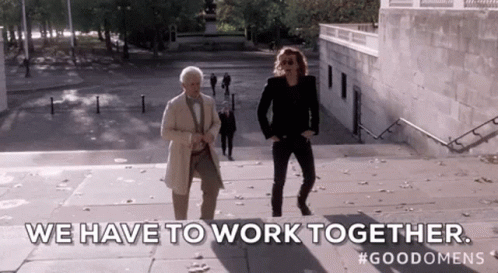 The vision he sees is that if all these big companies work together, then Malta can become competitive with regard to the rest of Europe. Even names that are not quite as big are also being better represented in the Chamber of Commerce, for example, companies that provide ancillary services like maintenance and training. All of this leads to a better all-around package offered on one island, not to mention a more holistic approach and better industry standards being set by all those involved.
Product manufacturing is another element that's growing on the local scene, and, lest we forget, part of the aviation industry includes drones. Not the ones associated with hobbies, but an entirely different animal in terms of delivery of goods, to mention just one specific industry. Malta can also be a centre for pilot training and a testbed for prototypes before being given their official licence. The Malta Enterprise is helping all businesses involved in these aspects in various ways, in a bid to ensure that Malta unlocks the massive potential it holds and become a major player in the aviation industry on a European, if not global, scale.
Watch the video below to learn more!