Following a four-year touring hiatus, Coldplay are ready to hit the road, or skies, once again, but this time, there's something different about their tour; it's probably the most sustainable one in history to date! With a whole host of measures in place to ensure the band are as kind to the planet as possible, we asked Gianni Zammit, one of Malta's biggest names in the event and entertainment industry what he makes of it all!
Coldplay & sustainability
Coldplay's next tour will be powered in part by a dancefloor that generates electricity when fans jump up and down, with bikes also available to generate more energy. Frontman Chris Martin, in an interview with the BBC revealed plans for the "kinetic flooring" as well as other measures.
"When they [fans] move, they power the concert," he said. "The more people move, the more they're helping. You know when the frontman says, 'We need you to jump up and down'? When I say that, I literally really need you to jump up and down. Because if you don't, then the lights go out."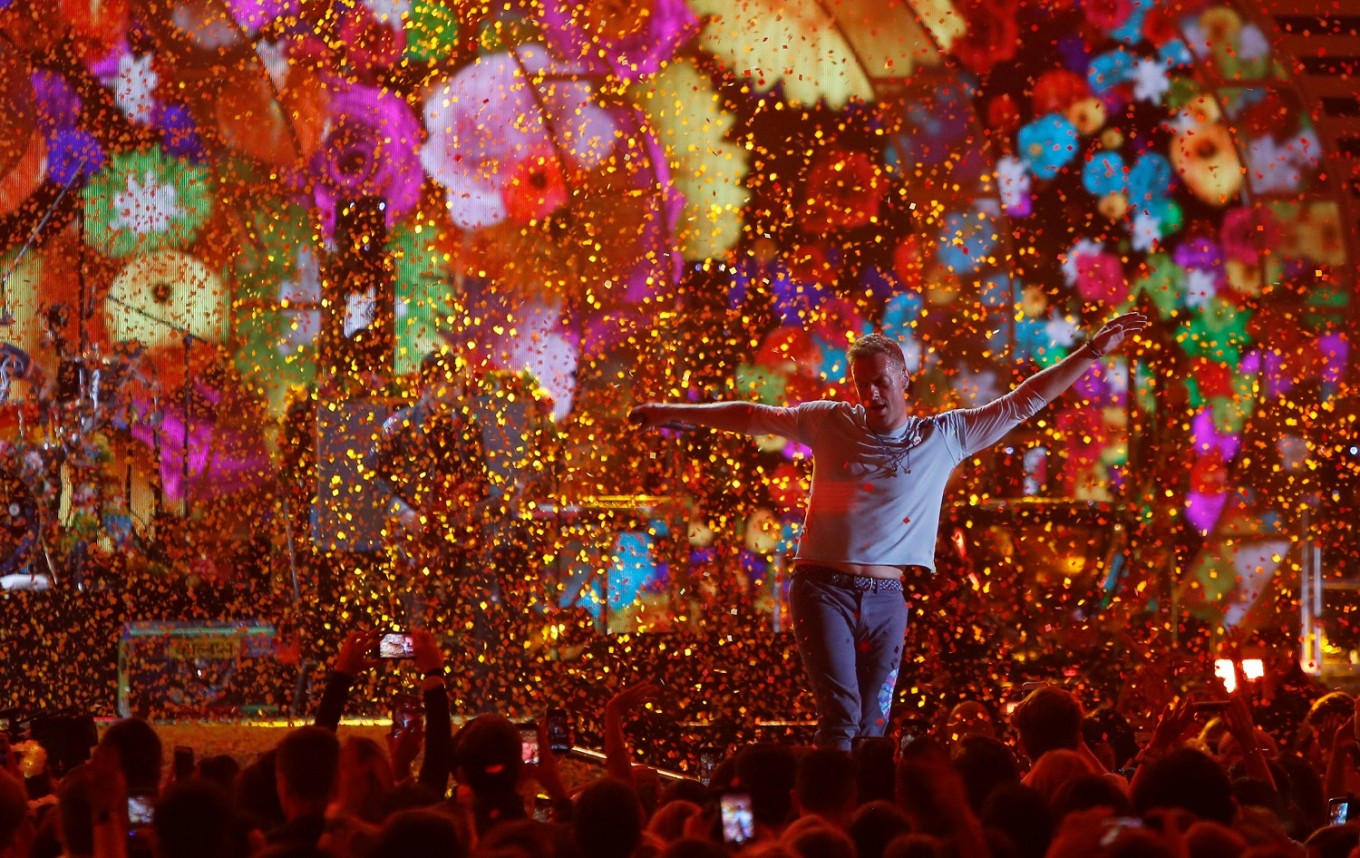 Other measures include venues with aerated taps and low-flushing toilets to prevent water wastage; energy-efficient lighting and lasers; LED wristbands made from 100% compostable, plant-based materials that can be reused every night; and a dedicated app that lets fans plan their journeys to and from the show with lowest possible emissions, and they'll get a discount code to use at the venue if they commit to low-carbon travel.
Gianni: "I love it!"
As someone involved in both the organising as well as performing side of events, there are few better placed than Gianni when it comes to something of the sort. Given he's also a Coldplay fan made the choice to speak to him in particular so much easier. But before delving into that, we had to ask how hard it would be to create an event of the sort.
"It's a phenomenal concept, especially seeing a band like Coldplay opt to use people's movement to generate power", he said. "However, I don't think it will become the standard practice across the industry. Bands such as Coldplay can afford it, but it surely won't be the only thing powering their stage".
Why does he think that we ask? "I've seen them live, and Coldplay do not hold back in terms of lighting and effects, so they're going to need a lot of power! I love the idea though and it's a good way forward that leads the industry toward carbon neutrality".
Could we see this in Malta eventually?
From all the ideas, the kinetic dancefloor is what truly caught Gianni's, and it's no surprise, to be honest. "That dancefloor is what excites me", he says with a laugh. "On the novelty front, it's new and it gives people an extra incentive to be wild, to get rowdy and jump. For a musician, it's fantastic because it's already cool, but knowing that it's a green initiative makes it so much better".
The same can be said of people attending these concerts, but one of our more pressing questions was whether he'd want to play in similar circumstances. The reply was swift and decisive. "God damn right I would! The more people jump, the more energy created is a dream come true!"
The most pertinent question, of course, was whether we'd see something like this in Malta any time soon. "Let's be honest, this is something Coldplay can afford because of who they are, so as mentioned, it's not something that's going to be an industry-wide practice". That being said, Gianni explains we can get there slowly.
"In terms of sustainability in Malta, we're not avant-garde, but we're not a third-world country in that respect either. It's all about having the right mindset, and the good thing is that the younger generation is being brought up with this mentality of sustainability. So, we're not there yet, and we're not close, but we're most certainly on the way and getting there".
Are green concerts the future of the event industry? Share your thoughts in the comments!