Malta's newest primetime competition show Shark Tank is gearing up for a gripping start to local television and though we didn't get any of the judges we were hoping for, we're giving it another go in terms of ideas we'd love to see when the show airs. Whether it's something that Malta blatantly needs or an idea that no one saw coming, here's what we'd (not specifically) like to see!
Parking app for local councils to integrate
A problem that anyone who's ever been in a car in Malta experienced at some stage or other is that of parking. Moves to get us onto bicycles and public transport have thus far failed. One possible solution is to have cameras around different localities that are connected to an app, and any available parking spaces are marked in green, similar to what one student worked on for MCAST's parking area.
The app would be subscription-based for users and/or for the different local councils around Malta. Could parking spaces be reserved from before against payment? Never say never…
Locally made video game
There's a strong gaming culture that's growing, so maybe it's time to put Malta on the map in terms of building a game locally showcasing Malta's history and adventure Red Dead Redemption-style? Imagine reliving Malta's greatest eras playing as different characters, either fictional or historically accurate. We've certainly got more than enough storylines and unmatched visuals to unpackage from our diverse history and culture to create a unique game that can be sold cross-platform on PlayStation, Xbox and PC.
Extra tough rubbish bags
Another issue that plagues the island is that of garbage disposal and what happens as we wait for said garbage to be collected. While it sits patiently for garbage trucks to pass by and collect, the rubbish is a sitting duck for any stray animal to pass and rip the bag apart for a meal. What's left then is a mess that attracts insects, adding the possibility of infections, not to mention the likely stench that ensues.
So, while we wait for a revamp of the garbage collection system in Malta, someone coming up with a waste collection bag that's extra durable (yet also biodegradable, if possible) would certainly help keep the streets clean!
Human composting
We've written about this quite recently, and we genuinely hope that someone read it and got inspired. Human composting is one way of burying bodies without the need for toxic embalming fluids, and it's also several thousand euros cheaper. It might be slightly more expensive than cremation, but it doesn't produce any toxic fumes or fine soot, so it's more eco-friendly too.
It's a fantastic business idea too because there wouldn't be any competition for the first few months, or maybe even a year. It's a delicate business that not everyone can run, but it would certainly be a profitable one. And if you're questioning the morality of making money out of death, just take a look at the current prices of funerals and burials.
Tackling the NFT or metaverse space
Someone must definitely come in with an idea that has something to do with the NFT or metaverse space. It's still a very abstract concept for many people, but it is definitely going to be where the money is from now and well into the future. Businesses going digital is a step that's already almost too late; coming up with a company that provides next-generation online services is where the dough is going to be.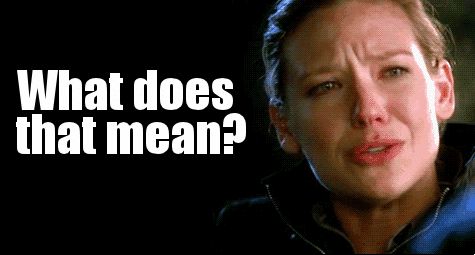 Those are our current five ideas, but we want to know; what is it that you think Malta needs that the Sharks should invest in? Tell us in the comments!