One of the major promises from the government during the Budget 2022 speech was that more of Malta's services will be digitised, bringing the country firmly into what is an increasingly digital world. While that is well and good, simply having a service available online or in digital format is already just the bare minimum.
Governments around the globe are pushing to have certain services made available in dedicated apps, and there are plenty of reasons why this is a better option than having to log into a browser to access the service you need.
A central space for government services
One app in the state of Arkansas in America is one of the best of its kind. Called Gov2Go, a browser version is available, but it can also be downloaded onto Apple and Android phones too. What makes it so useful is that based on the details you share, the app builds a personalized timeline and schedules your government tasks for the year. So, if you need to renew your car licence plates, pay property taxes or register to vote, you'll receive reminders and it provides a centralised digital space to pay taxes and more.
It's insanely convenient, and providing a variety of services in one spot is exactly what Malta should be aspiring to. Remove the red tape, reduce the confusion and tension that comes with certain tasks and everyone can focus on what's really important.
Noisy neighbours? No problem
The Mid and East Antrim borough councils, together with the Police Service of Northern Ireland and the Northern Ireland Housing Executive created Noise App, which makes it easier for people to log complaints about problematic neighbours.
Instead of having to call the police station, get put through and file your complaint, the app easily takes location, date and time details of the complaint, but can also store 30-second sound recordings of the disturbance. That way there's added evidence of any issues, and all of this data is automatically sent to the investigating environmental health officer.
Though some might consider this not to be a vital service, what it represents is a system that's easy to use, functional and provides near-immediate support, while storing data that might be required. If the Malta Police Force can model some of their services on this system, we could be set for unprecedented efficiency, which is exactly what this new digital world is meant to be all about.
The right way to do health care
Making healthcare data easy to access should also be a priority. The myHealth portal is on the right track, but it can most definitely be better. The model we're looking at is the Hungarian one, which in 2008 shifted all hospital records to a central government-controlled server, saving millions of euros in the process. However, it's what came after that really has us interested.
In 2017, they piloted a project that allowed patients to access their personal health recrods via a free app. Further to that, they can upload information about their weight, blood pressure, glucose levels, diet and exercise which then allows for personalised advice. The next step was then providing access to telemedicine services, much like the Tabib.mt service.
Why they're needed
From the above evidence, the most obvious plus point is the ease of access these kinds of apps would provide. How better to show that Malta's embracing the digital world than to start providing app services instead of browser-based ones?
They can be made secure through biometric data together with passwords or pin numbers for added security. Easier and faster to navigate, easier to update and the possibility of push notifications to remind citizens of important upcoming dates, this is the government's opportunity to truly show that the digital culture is truly taking hold.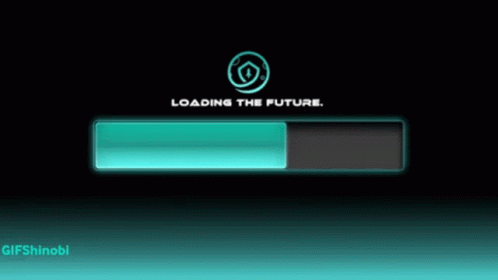 Do you prefer using apps or websites?