One year of COVID, and as the Prime Minister said, bars will remain closed. Despite that, infection numbers remain high, although there is light in the shape of various vaccines. In the UK there was a proposal for an app that acts as a vaccine passport that would allow people to visit bars once again, once they've taken the vaccine. With that in mind, we spoke to two local bar owners to get their thoughts…
"We did our jobs"
Estelle, owner of Beer Cave (which will be relocating soon), was disappointed rather than angry with the situation. "As bars, we did our jobs 100% to provide a safe and controlled environment, where people can drink and enjoy themselves safely." It's a fair point, as case numbers kept going up despite bars being closed. One would imagine that house parties increased, where it would be far more difficult to control.
Tonio, owner of Charles Bar in Swatar, echoed those sentiments: "Bar owners ended up victims because of other people's actions, what with restaurants becoming bars instead of us". Have bars been unjustly discriminated against, and if so, based on what reasons?
"Each time someone calls me asking when we'll open again, it's like a knife-twist to the heart, and there's very little we can do. We've always respected the protocols, even if it meant closing our doors with no idea when, or if we'll open again."
It's cost people their livelihood too, so, is it time to get on board with a vaccine passport?
Not entirely sure
Tonio is not completely sold on the idea. "It's a great idea, but how long will it be used for? Until COVID is over, or will it remain in use?" This is something that Estelle agreed with. "I want life to go back to normal, but we can't do so just to get back to pubs. Health comes first, but there are privacy issues too, that maybe we don't see at the moment".
"What I agree with is clubs being closed, as the point of clubbing is to be close to others and meet new people. By closing bars, you're just depriving people from drinking in a safe manner and killing livelihoods for no reason".
Tonio expanded on his thoughts, explaining "introducing something like this would require an extra pair of hands at the door to check…and that's another paycheck to issue too, secondary as that may be". It's not about the money though, he explains – it all depends on what customers want, and what makes them feel safe.
In one way, it's heartening to see bar owners placing public health above their own gain. At the same time, it's a pity bars were seemingly incorrectly blamed for case numbers, which is why there should be plans for soft openings considered, rather than leaving them shuttered needlessly.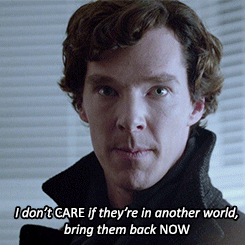 Here's hoping these two iconic local spots in their own areas re-open in some capacity or other soon!
Would you use a vaccine passport if it helped reopen bars? Tell us in the comments!